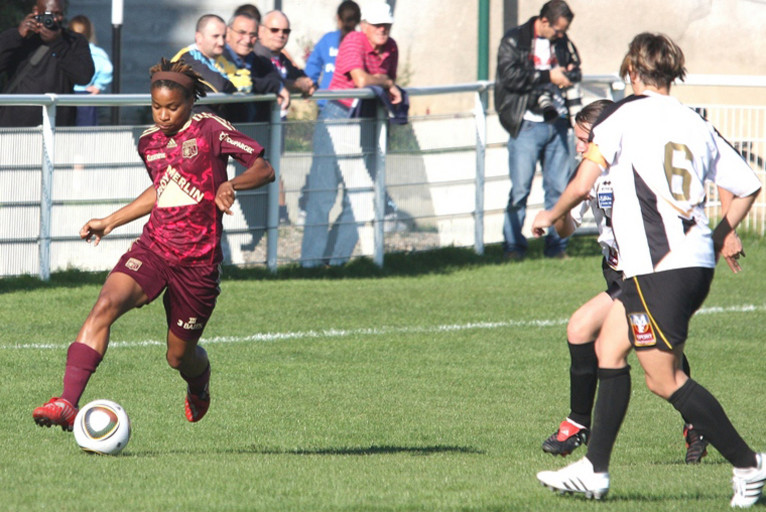 OL's female team well negociated their trip to Brittany, and build on their lead at the top of the D1 before Sunday's matches.
Eugénie Le Sommer once again hit the target against her former team-mates this Saturday afternoon, by scoring two goals (36', 51").The OL striker  has, with these strikes, taken  the lead in the goalscoring charts with 12 goals scored in 12 matches. Before that, Lara Dickenmann had opened the scoring for OL (27'). At the end of the encounter, Julie Morel reduced the score (79'), but Lotta Schelin celebrated her return to the group by definitively giving the victory to Lyon (90'+2).
Before the matches on Sunday, Patrice Lair's players hold a 10 point lead on the chasing pack. On Wednesday they travel to Paris to face PSG for their game in hand.