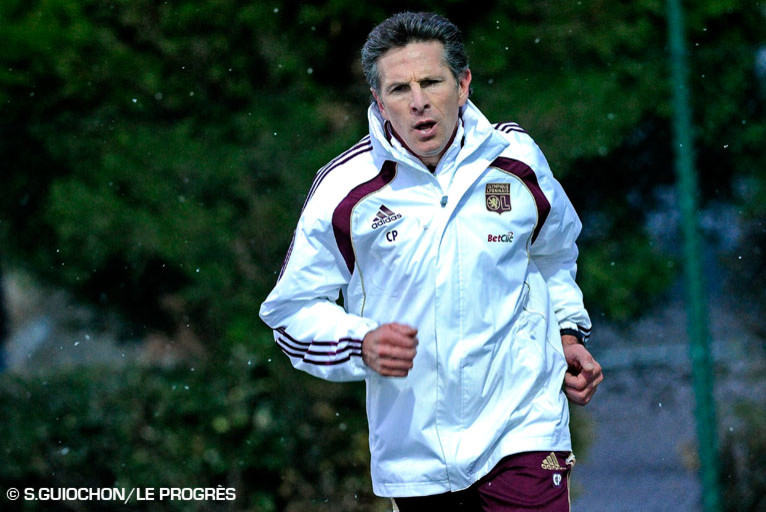 An empty infirmary… Jean II Makoun… the transfer window… Gourcuff… the visit of Lorient… these were the main themes touched on by the media and the OL manager…
With regard to the infirmary, Claude Puel can be satisfied. "It's good that it is like that ... empty. Ederson continues his preparation. Afterwards, there were some annoyances of the moment like Aly Cissokho, this week or that of Miralem Pjanic at Caen, Gourcuff in Morocco". Gourcuff that everyone is waiting for the return and a performance to match his level. "Yoann had a normal week. We must give him the playing time he need to regain his rhythm. Yoann, we know his qualities. We know he has been annoyed. Now he needs to play a number of games and we want to see him at his best. It is a matter of time. We must give him time without judging him constantly. He looks good, is smiling, more relaxed in his daily life. He is coming on well...just like the group".
Of course, there was talk of a possible departure of Jean II Makoun. "We know what Jean II has brought to the collective. He was and still is important. There are considerations for the club to take into account, such as financial considerations. And I take them into account. For now, Jean II is not gone yet. If he is still there on Saturday, I will see what state of mind he is in. I do not see why I should deprive myself of him if he is fine. He was always very straight and very reliable. If he leaves, he will not be replaced". The Lyon coach then stated a reminder of what will happen in mercato. "There will be no arrivals. There is no need to rebalance the workforce. By finding their best level, as far as some major players are concerned, this will be our transfer window".
After returning to competition last Saturday in the Coupe de France away to Caen, we now return to the championship with the visit of Lorient. "It will not be easy. Lorient have a skilled team in its group, especially as far as recuperation of the ball is concerned... We remember the first phase match against them. Afterwards, with one game a week it is always different for players. The week is a bit long, it could interfere with concentration and this could encourage them to disperse their thoughts... There is also less turnover. There is a team which emerges, but we have to keep the entire squad focused, get them built up. That's why we did play some young people with the CFA. I think the reasons were generally understood".
It will be a mano a mano between 5 or 6 clubs like Lille, Rennes, PSG, OM, Bordeaux…
Are OL, who finished the first half of the season in 4th place, obsessed with the podium, or the position of leader? "All points are good to take. We are one point, maybe a little more, behind Lille. What is important, is to stay within range and be ready for the final sprint. To do so, regularity is important. There can be no question of dropping. The sprint has already started. And I do not think the teams vying for the title will have a big drop in form like Bordeaux did last season. Everything will start of very strongly and it will be a mano a mano between 5 or 6 clubs like Lille, Rennes, PSG, Marseille, Bordeaux ... Saint-Etienne, as well, are only two points behind us".