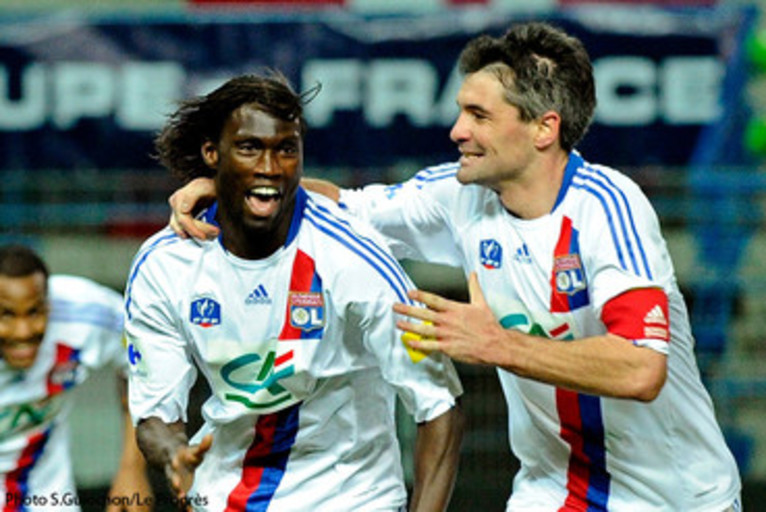 Lyon went through away to Caen...A qualification which gives them a positive start to the second half of the season...Match retour...
"The enormous" Pierre Ménès gets bored by watching Claude Puel's OL side play, is annoyed by the 1-0 wins of the seven-time champion France (3 this season) ... Honestly, it would have been more boring to see Jérémy Toulalan and his team-mates suffer elimination in their initial Coupe de France match!


Let us learn to appreciate to its "just value" this qualification in the first official match of 2011. This qualification has the merit of being a positive start to the second half of the season which logically balances at this stage between optimism to achieve the objectives and fear to not do. For those who closely follow the daily life of OL, they know that this month of January must be the launching pad to go as high as possible. This means that OL are not yet completely ready. This means that Lyon will be working in training to climb the heights all the while having to get results.
Yes, learn to appreciate this qualification away from home. OL was the only club in the L1, alongside, Lens to face another L1 club. And in the last round of 32, they will be the only one doing so, yet again away from home, in Nice. Yes, it is better to "settle" for this 1-0 qualification rather than conceding 3 like OM ... or to be humiliated like Auxerre or Monaco. ... At Caen, Lyon did not steal their success. They had possession of the ball, shot 16 times against 4 and had 5 goalscoring chances to score against 2 shots which hit the post. OL were serious, collectively, with the means of the moment and taking into account the adversity.
Let's learn to appreciate the Jérémy Toulalan's comeback match. He was simply efficient in front of the defence, whether it be in recuperating the ball, or playing passes out. He could even have scored a goal. He's not at his best, he has said so, these 90 minutes finally portend a bright future for him and for his club.
Let's not forget that Lyon played in Normandy without Cris, Delgado, Gourcuff. Bastos only played one half; Pjanic stayed on the bench; Ederson continues his fight for fitness.
Let's learn to simply appreciate, is that asking too much?