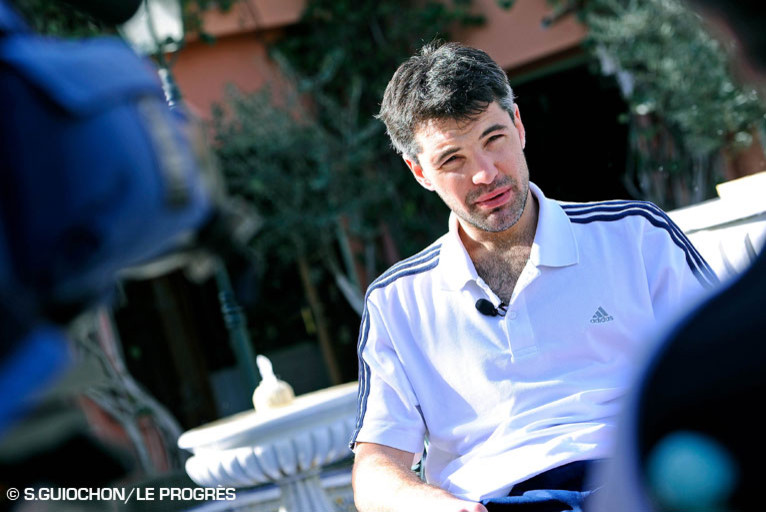 The midfielder underwent a first half of the season filled with problems...After the winter break, he hopes to show a whole new face...An interview you can see in OLSystem...
Jérémy is not generally very talkative, but he immediately accepted our invitation to speak.
"This is the first interview of the year ... and last (smiles) ...." The winter break was spent with his family near Nantes. "It felt good ... Towards the end, I started to run ...."He may have been thinking about these last 5 months. "This is the worst period of my career. Mentally I just wasn't there after the World Cup. We had to move on, but it is not easy. There were regrets ... I could not evacuate them... I was injured ... I must have put in one or two decent games that's all ... I asked myself a lot of questions... even thinking about stopping playing football. Fortunately the club, in particular, supported me. I had spoken with the coach after the World Cup. He had said I could come back earlier... I should have done it. During this period, I still said I should look around, as there were worse situations...." He then added: "This wound will never leave me..."
I think I could even finish my career at OL. This club, just like FC Nantes, suits me
A Toulalan off the subject who drives the point home: "I have not started this season. Hopefully things will go well now. This training camp as gone down in great conditions... we have all spoken with each other.... I am sure the group can do better and regain the title of champions of France. But there is also the Champions League and the Coupe de France. It will not be easy this Saturday at Caen. We were not successful against them earlier in the season. We have prepared well during this training camp, but we will not be at the top right away. And me too ... Me, I need to be in great shape to show what I can do best with the ball...."
OL are awaited with the real Jérémy. And what if the real Jérémy came back? "I am only thinking about my club. It's my priority ... after as far as the France team is concerned, we'll see what happens...." And the subject of the contract extension? "The club offered me a contract extension. I'm happy at OL. I even think I can finish my career at OL. This club, like FC Nantes suits me. My family likes living in Lyon. There was never a club that made me dream. But for now I just want to get back to my best...." Honesty animates the thoughts of the midfielder who says he is not thinking of anywhere else. What did he think of the friendly match on Wednesday? "It was really friendly ..."