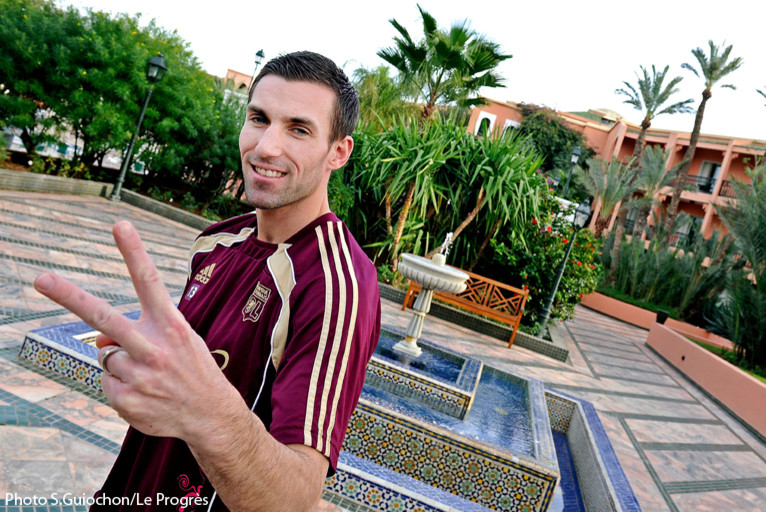 Talks had been going on for three months… It's now official, Anthony has signed a two-year contract extension… He will be an OL player until June 2013…
Upon his return from the World Cup he started his eighth season with Lyon. He is now a senior member of the team. His contract was due to expire in June 2011, but he wanted to stay at OL if the club wished it and if they reached an agreement with him. With over 350 games in the L1 between Rennes and Lyon, almost 60 European matches, his selections for France, "Antho" has become a reference in the world of full-backs.
Why this extension?
"We had talked with the club. It was my wish to do so. I wanted to stay. I will continue the adventure for two more seasons. And the club is still as ambitious as me. There is this desire to win new titles. That suits me. It is not nothing all these seasons with Lyon, with whom I have won many trophies, with whom I have known the joys of the national team..."
Why did you choose not to have an agent?
"With time, I know now what I want. I know the profession. I wanted to talk directly with the club. Were there other clubs interested? Yes, but my priority was OL. Three months of talks did not seem long with all these games to play. The first half of the season went by at speed! Now my mind is free".
Finish my career at OL? Why not
Did the comfort of your family count?
"Yes. My family feels good in Lyon. I like the city where there is a superb quality of life".
Do you have an idea of what you will do after June 2013?
"We'll see. I will be 33 years old. I want to say that age is not a taboo subject at home. And this does not mean to me that one is too old to play at the highest level. As long as you have the legs, the stamina and desire are there, I would continue with ambition. So I'm not worrying too much about it. I want to enjoy the moment. Finish my career at OL? Why not. Again, we'll see..."
How do you see this training camp going?
"This training camp allows us to work well together, because we will have to be ready right away. We will soon be at full strength... It will always be a plus. Saturday, we start the Coupe de France. It is a competition that we want to win again. But we know what awaits us at Caen, where I will go without any ideas of revenge in view of the league game which we lost against them and where I was sent off. Personally, I struggled early on in the season, with the shortened preparation period because of the World Cup. And in any case, I'm like a diesel engine..."