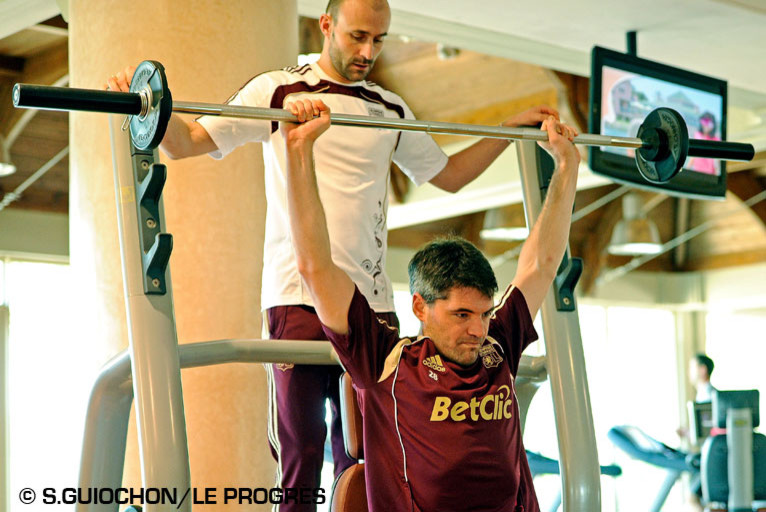 For over an hour the OL players repeated different exercises in doors...then lunch...rest...and then an outdoor training session at 17h00...
In one of the outstanding sports facilities of their residence, Lloris and the others have tasted "the delights" of the drills concocted by the fitness coach Alexandre Dellal. 5 workshops: prevention adductors, owner and stretching, toning and cladding, strengthening the upper body and finally the lower body. Workshops with several movements to be reproduced in the form of a circuit for 12 minutes. Seriousness in the right mood in a room lit by huge windows with the spectacle of green trees. "The guys have been conscientious... They are receptive..." appreciates Alexandre Dellal.
At 12h00, everyone had finished. Time for a shower before lunch. For some, appointments with the media and others time before the onfield training session at 17h00. The training camp is in its stride without taxing the organisms. There is obviously this training camp in Marrakech, but also the entire month of January with one game per week to find the right form to suit the ambitions of the club.