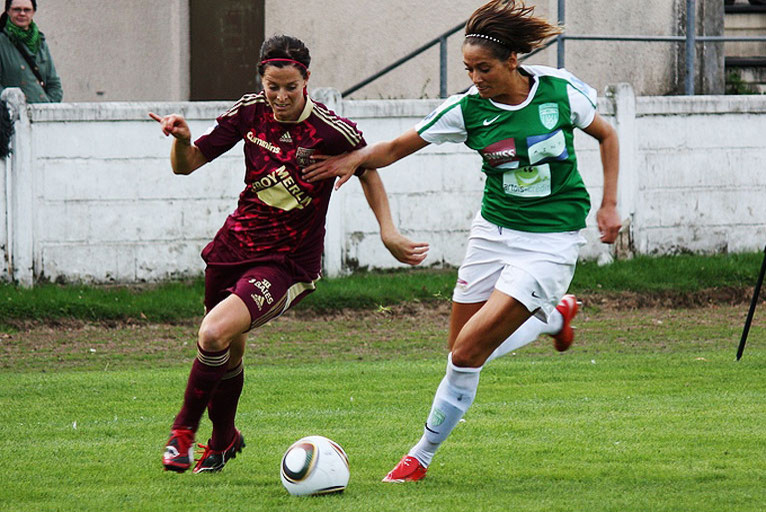 OL won their top of the table duel during Week 4 of the D1, on Sunday afternoon. They are now sole leaders of the division.
Patrice Lair's players have done a great operation, winning away to one of the title contenders, Juvisy. On a poor pitch, the OL players lacked realism in the first half, before wrapping up the match after the break.

Elodie Thomis, who came at the break in place of Louisa Necib, opened the scoring after a solo run down the right flank (0-1, 54'). Camille Abily, who started the match in the midfield alongside Shirley Cruz and Sonia Bompastor, doubled the lead thanks to a nice number in the penalty area (0-2, 71'). The French international celebrated her return to the club in style. Sandrine Brétigny successfully completed the Lyon victory, stealing the ball inside the opposition half, before winning her one on one (0-3, 85'). Juvisy managed to save their honour in stoppage time, from a corner.

At the same time, Saint-Etienne were surprised at home to PSG (0-1), which allows the OL to take sole possession of first place in the table, three points ahead of both teams, and Montpellier, who won 3-0 away to Toulouse on Saturday.


OL line-up:
Bouhaddi - Franco, Georges, Viguier, Renard - Abily, Cruz (Henry 64'), Bompastor - Nécib (Thomis 45'), Schelin (Brétigny 76'), Le Sommer.