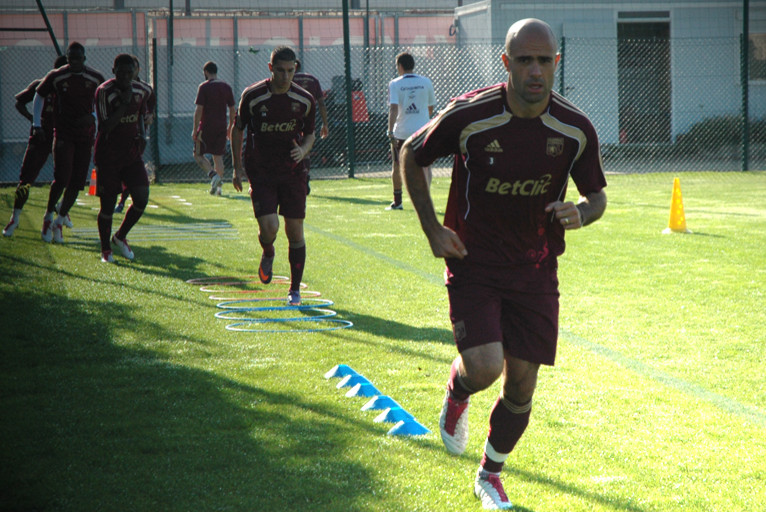 The OL squad turned out mid-morning for the day's training session. Chelito Delgado made his return to the group.
A light session was on the program today, for the ten players at Tola Vologe. The same guys as the day before, except for Jeremy Toulalan, replaced by Chelito Delgado, back for the group session.
On the menu of the day, a short warm up session with a few laps of the pitch, then strengthening and balance exercises, under the leadership of Alexander Dellal. Then Claude Puel's players played a match with only one goal for the two sides, as well as the possibility to of playing with the jokers Patrick Collot, Alexander Dellal and Claude Puel.
Then, the group worked on breaking down the flank and crossing. The opportunity for Chelito to touch the ball, and shoot at goal. With the leitmotiv, "maintain the quality". A phrase which was oft repeated by the coach and his assistant.
At the end of the session, the players finally took part in a more conventional opposition, with two goals kept by Mathieu Gorgelin and Rémy Vercoutre. A more intendse finale, with a long recuperation session and stretching to finish.