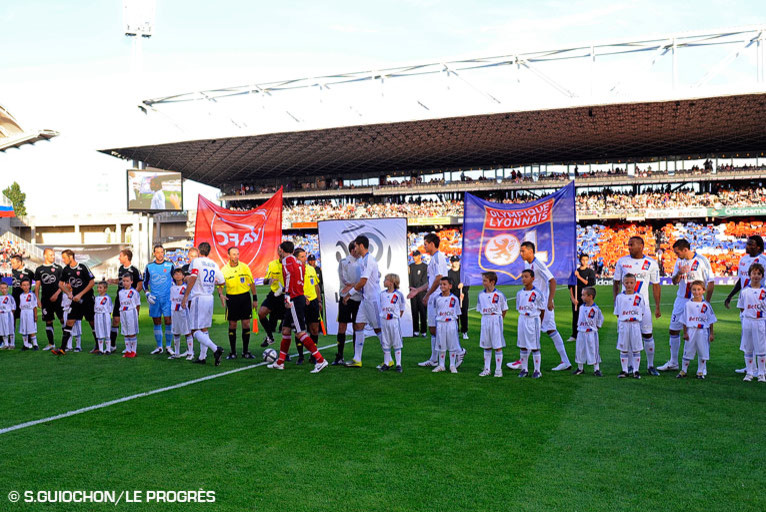 OL have played 8 matches in the L1 and 2 in the Champions League… Toulalan and Lloris have played every minute of all 10 matches…
17th in the L1 after 8 matches and unbeaten leader in group B of the Champions League, in other words two completely different runs of form in the two major competitions in OL's season. OL have dropped 7 points at home in the league and have taken 3 on their travels.
10 matches played by 23 players. Lloris and Toulalan have played every minute of every match. Briand has always been in the starting line-up. Pjanic has taken part in all 10 matches. Since arriving at OL, Gourcuff and Diakhaté have always been in the first eleven. Lloris and Toulalan 900 minutes, Briand 878, Lovren 764…
9 different starting line-ups from 10 possible. The two identical line-ups were those put out against ASSE and Hapoël Tel Aviv. OL kicked off twice with a 4-4-2 formation (away to Lorient and against Brest).
Injuries: Delgado 2 occasions, Lisandro 2 occasions, Lacazette, Cris, Ederson, Cissokho, Makoun, Bastos.
11 goals scored from 154 shots. Bastos 3, Gomis 2, Briand 2, Lisandro 1, Makoun 1, Pied 1, Pjanic 1. Bastos, Gomis and Briand have all scored two goals in a match. Bastos has scored his 3 goals in the Champions League. Briand 25 efforts, Gomis, Gourcuff and Bastos 18, Källström 14, Pjanic 11… 3 headed goals (Gomis, Pied, Briand), 1 penalty (Bastos), 0 direct free-kicks, 1 goal following a corner, 2 after free-kicks, 4 after crosses … 10 of the 11 goals were scored in the penalty area.
2 shots hit the crossbar (away to Bordeaux and against ASSE),  2 posts (ASSE 2)
60 goalscoring opportunities not converted.
8 goals scored in the first half and 3 in the second.
12 goals conceded from 130 shots. 2 penalties (Lorient and Hapoël Tel Aviv), 1 direct free-kick (ASSE), 4 goals after free-kicks, 1 after a corner…
42 opposition goalscoring opportunities not converted.
Lloris 16 decisive saves.
23 yellow cards: Briand 4, Réveillère 3, Lovren 2, Pied 2, Toulalan 2, Bastos 2, Gassama 2…
2 red cards: Réveillère and Vercoutre.