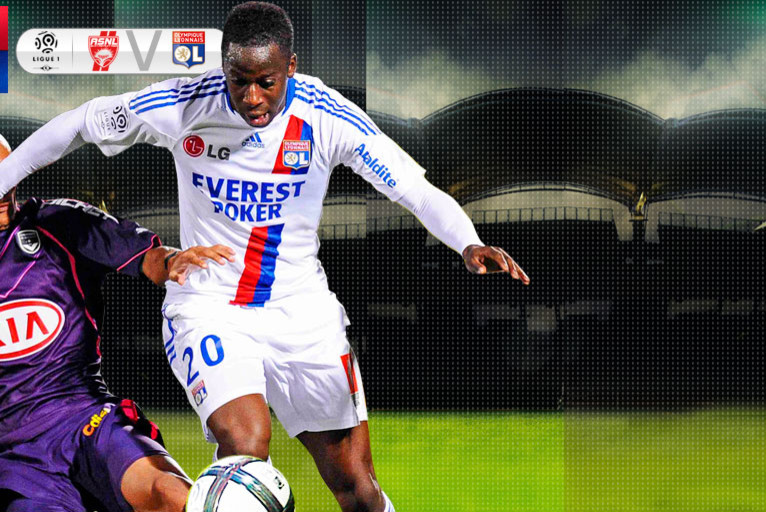 If everything is fine in the Champions League, the same cannot be said for OL's domestic campaign. The expected reaction will have to be made away to Nancy who have always lost at home this season...
Within hours, OL have moved from the sweaty hell of Tel Aviv to the synthetic pitch of AS Nancy. Quite a change of scenery for a strange match between one of the favorites for the championship who are in the relegation zone now and a club that have lost all matches on their new pitch without scoring a single goal. This pre-international break match needs to be won by both sides. AS Nancy need to build on their performances away from home where they are undefeated; OL, three defeats in three away games, need to win in order to catch up at to the top of table and a place in the rankings that matches their status and ambitions and in order to go through the break with more peace of mind.
Lyon therefore have an opportunity to be forgiven a little for the defeat in the derby and everything else. But in what form will they be after this long European voyage and the stifling heat of Tel Aviv? Will they finally be able to string performances together? Frankly, they have no choice to get out of this incredible domestic situation. Réveillère, suspended, will be absent, just like Vercoutre who will be on the bench. Claude Puel should bring in fresh blood with the return to the group of Cris, Lisandro, Makoun. There remains another unknown quantity: the turf of Marcel Picot (in Lorient, Lyon lost 2-0 on this surface). It would be outrageous to see Lyon lose where all other visitors have won, including Bordeaux in the Coupe de la Ligue!
Nancy have three more points than OL. 8 points garnered away from home where the team from the Lorraine have scored all of their goals (7). It seems impossible that this incredible series of defeats continue. Nancy fans will be happy to see the return of Hadji, one of the most important elements of the squad with the playmaker Feret. They are also expecting the first goal at home from Vahirua, the Tahitian who finally scored last weekend in Auxerre. This player has always enjoyed matches against OL, scoring many goals. Remember the Marama of Nantes, Lorient and Nice ... The coach Pablo Correa knows that if his team take their first three points, they would achieve another feat: beating OL for the first time since their return to the L1 in 2005-2006.
The seven-time champions of France have a tricky away game this Saturday. The former Nancy player (6 seasons), Pape Diakhaté, will be able to give his team-mates information, he who could start with a new partner in central defense (Cris). These three points before the international break would do a lot of good to Claude Puel's men. Again, all observers will think they are within the reach of this team.