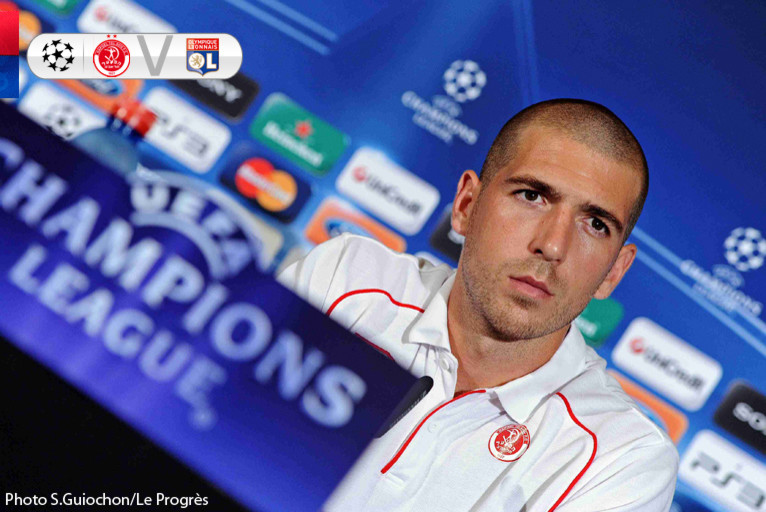 The Hapoël Tel-Aviv coach and the Frenchman Romain Rocchi answered questions at the press conference before the match against Olympique Lyonnais.
Elie Gutman (manager)
"It is a joy for me to be the first coach to lead the club into their first match in the Champions League at home. OL are favourites for the group. Everyone knows the history of OL, their European Cup experience, and players like Bastos, Toulalan or Gourcuff. Hapoël are experiencing a difficult period, but I am convinced that the event will help show the qualities of the team, and that will give us an excellent match. Everyone will be at their best. I saw the game against Saint-Etienne, Lyon should have won by one or two goal difference. Us, we are ready to play a big game, with the help of our supporters. After a difficult week, where we had frank discussions, in the life of a club, there are ups and downs. We must know how to get through these periods, OL are in the same situation as us".
Romain Rocchi
"I hope this will be a good match for the team and for me. I hope it will kick start my season. Hapoël need to put in a good match to take confidence after a difficult period. I have a great deal of desire, I have played 6 or 7 times against OL, I know their qualities, we will have to be very focused, very rigorous tactically, with a good defensive base, the desire not to concede goals. Then we will have to use our opportunities to score a goal. It will not be an easy match, I saw the match against Saint Etienne, Lyon were not rewarded".