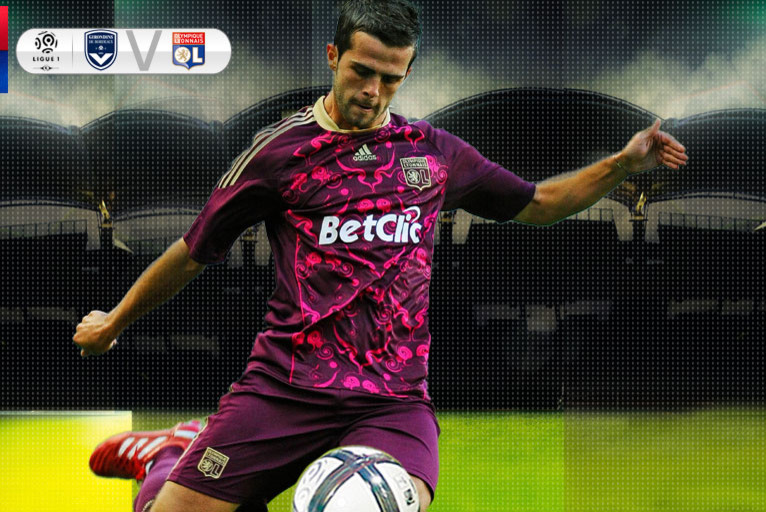 Who will win? Which face will we see from the two sides? Will Gourcuff play? This match between Bordeaux and Lyon raises a number of questions, notably, concerning their poor start to the season...
How far away it seems, the start of the 2009-2010 season! The Girondins de Bordeaux and Lyon were in fact respectively leaders and second placed side, undefeated with 13 points after 5 matches... It makes you dream in view of the current situation. The Girondins are 18th with four points and the Olympians are stuck in 16th place with 5 points. There are many parameters which can explain the current situation. A change of coach, the departure of key players, injuries, a post World Cup start to the season, a disturbed preparation... Both teams can advance acceptable excuses, but not for much longer!
Bordeaux, absent from the continental stage, have had ample time to prepare after a disastrous trip to Nice punctuated by a 2-1 defeat. They are in an urgent situation and the phrases that have been heard are witness to this. "This will be a fight ... it will be intense ... We have to dare more ... a victory is essential ..." Maazou, Trémoulinas or even Plasil have set the tone of this confrontation between two big teams who are itching to get back to the top of the table. Jean Tigana seems inclined to make changes in order to revive a machine that has sputtered since early 2010, enough to raise many questions about its level. Who will pay? We'll see. The former Lyon manager will not be able to count on Marc Planus, still in recovery, in central defense.
A convalescent Bordeaux side will be faced by an OL side hardly more colorful, even if they managed the essential on Tuesday night against Schalke 04 for their entry into the Champions League. Could this victory really kick-start their season? We hope so after the disappointment generated by the first 5 league matches. And if we want to believe that OL are still in progression they need to translate it to the scoreboard. The perfect remedy is always, in effect, a victory which quickly makes everyone forget the past. It silences the critics, and above all gives confidence.
For this third game in 9 days, Claude Puel will still be deprived of Cris, Delgado, Ederson ... and perhaps Gourcuff. "We will adapt..." The Olympian coach said no more before traveling. With the return of Cissokho, we know the defense. But what will the midfield look like and the attack? Will Bastos and Lisandro be able to play after the mid-week game? Will Gomis start on the bench for the third match in a row, something which already happened last year? Will Makoun and Källström start? And can Pied "steal" a place on the flank?
A summit match full of questions, which could do a lot of good ... or maybe just a little worse.  A summit of men as is often the case between the two teams in the image of what we saw in the last four encounters in 2009-2010, where we were entertained, too, by the performances.  We want more and more... with as a bonus, a win for Lyon.