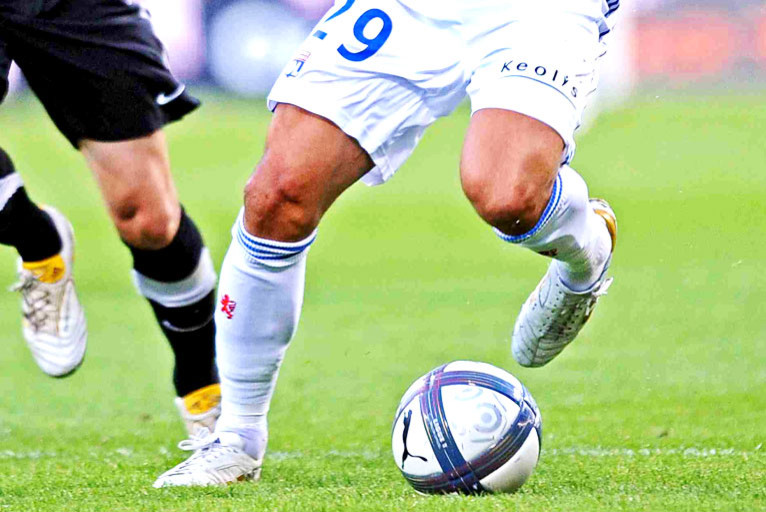 After a mid-week European interlude for 5 teams, will the league still throw up some surprises? Will the top clubs finally start performing? A derby in the north...one in the south...a match between two teams involved in Europe...
The week was marked by the defeats of the OM, Lille, Auxerre in the European Cup, for the success of the Lyon and PSG. It was also marked by Arles-Avignon, where Estevan is no longer coach. In these circumstances will Arles-Avignon have the means to take their first point or points at home to an OM side not in great form? In this derby of the South, it would be surprising if Marseille were not victorious...
The "Verts" of Galtier have the opportunity to bring themselves to the attention of a few more minds at home to Montpellier. A success could propel them to the top of the L1 ... just before the derby! Will the leaders Toulouse bounce back against Monaco after their defeat at home against Saint-Etienne? It could be complicated. Bordeaux do not have much choice at home to OL ... Lyon have begun a run of matches while also needing points. The match see's the return of Gourcuff to the stade Chaban Delmas.
PSG - Rennes? One of the big matches of the day. The Bretons are still undefeated and are second in the L1. PSG have looked better in their last two games. It will be a good test for both teams and a great place in perspective in the table. Auxerre are still without a win. Lille have won once, but not at home. The team from the north have home field advantage and should bounce back after their defeat at home in the Europa League. In the north, Valenciennes seems better equipped to win than their neighbours Lens. Will Nancy, who have taken 7 points out of 7 away from home, be able to find the solution in order to take their first points at home and score at least one goal? Newly promoted Brest must have some ideas for their trip to the Lorraine region. Finally, Lorient are on a good run of form. Their home match against Caen can allow Christian Gourcuff's men to continue in the same vein.
Valenciennes – Lens
Monaco – Toulouse
Bordeaux – OL
Saint-Etienne – Montpellier
Lorient – Caen
Sochaux – Nice
Nancy – Brest
PSG – Rennes
Lille – Auxerre
Arles-Avignon - OM