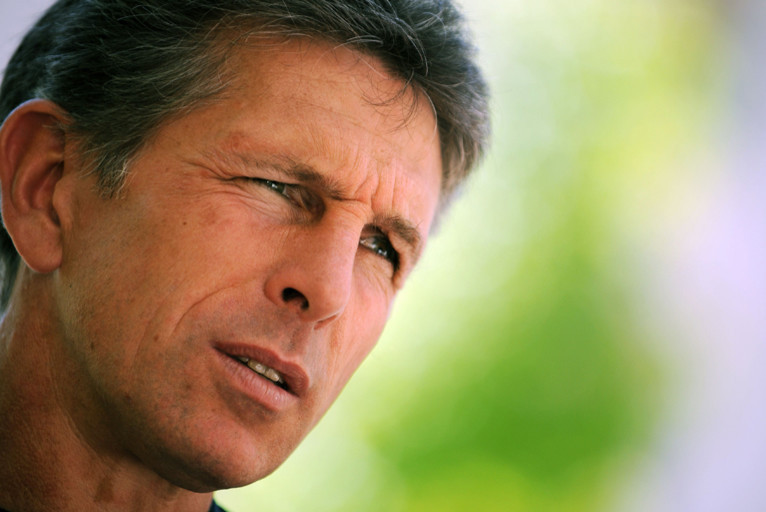 Gourcuff is a doubt for the encounter...OL need to accompany their progression with results in an important match against a side still looking for themselves at this start to the season...
Claude how is the match looking?
"Good for the time being, despite the uncertainty about the presence or not of Yoann Gourcuff. Aly Cissokho has rejoined the group. We first thought about recuperating after the match against Schalke 04 before putting the squad back down to work. I feel this group is ready and able. They are getting stronger physically, in their play. We need to accompany this progression with results. This will give them confidence. We are in the construction of our start to the season. We suffered some annoying setbacks in August. Our goal, therefore, is to progress with each match by taking the points".
What needs to be corrected?
"We have a good margin for improvement in our transmission of the ball, the right gesture, our movement, in our efficiency ... For the moment, we have had many opportunities to score, but we did not put the ball away do as often as possible ... I know this will come".
What do you think of Bordeaux ?
"They are looking for themselves at this start to the season, a little like us. Their form does not correspond to their status. Woe betides the loser on Sunday? No, it's an early season match, a game where you have to play and put in a good performance. We will take stock and do the accounts at the end of the game".
How would you rate the beginning of Gourcuff's OL career?
"Yoann is building himself up slowly but surely. He's a diesel engine, like Toulalan. He needs to have playing time. With this he plays, he progresses. He quickly integrated into the group. He is gradually taking the responsibilities that he has to take. He will continue progressing and will find more affinity with his partners. His welcome in Bordeaux? If he is present, I hope he will receive a nice ovation. It would be deserved. It would be normal from the public at Bordeaux. I'd like to believe ..."
A word about Jean Tigana, the manager?
"I have nothing special to say".