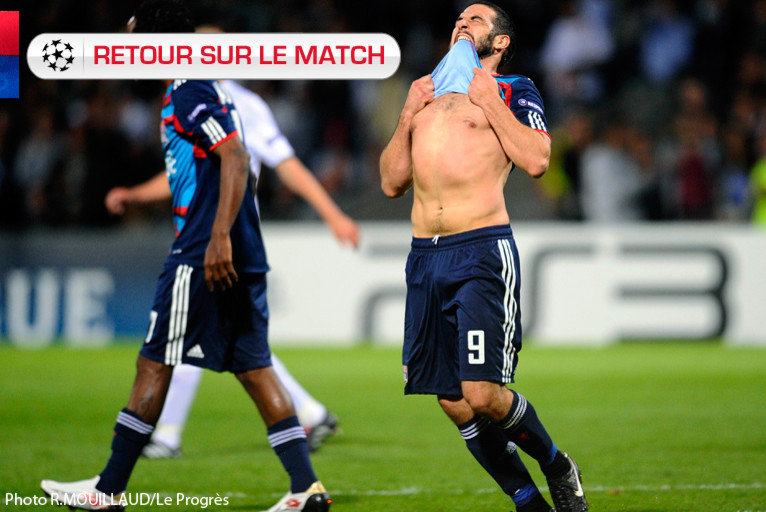 For their entry to the Champions League, OL did what was necessary against Schalke 04...They need to be more realistic in order to avoid the anxiety of stupidly dropping points...Match retour...
Patience is a quality often rewarded. It was needed, watching the Lyon performances and results. Things have been better these last two games. Better, with two matches without defeat, something which had not happened since the start of the season. A draw and a win, a success for the opening game of the European campaign synonymous with three good points in the race for qualification.
Against a German team who were far from being an ogre and furthermore were reduced to 10 men in the 38th minute, Toulalan and his partners controlled proceedings, but never really overwhelmed or stunned Felix Magath's men. Control or other reasons for such a conclusion? And when the opportunity arose, it was not put away. At the beginning of this 2010-2011 season, OL are inefficient and lacking in realism. Yet Neuer, the Schalke goalkeeper looks nothing like the extraordinary Hugo Lloris which once again saved his team, including once when the score was at 0-0. 16 shots for one goal scored after a "monstrous" mistake by the opposition defense ... it's a reflection of the 90 shots for 5 goals in 6 games! For memory: the OL average of recent seasons was a goal every 8 or 9 shots.
OL have not yet managed to double a lead in a home game. We shuld rely on the return to form of Lisandro, Bastos, Pjanic ... and even Briand who has had many opportunities without putting them away... and Gomis a substitute in the last two games, on the progress of a group who have been "delayed" in their preparations to try and turn things around. A squad momentarily deprived of Cris, Delgado, Cissokho.
This success should do a lot of good to the weakened morale, in order to help them move forward in the Champions League and more importantly in the L1. There was certainly a lack of confidence that makes all the difference. OL have, we hope, started their first run of the season. If it could last until the next international break, we would sign straight away. Patience is a quality ...and it is still necessary.
STATS FROM THE MATCH
Ball Possesion: 61/39%
Shots: 16 shots from OL including 6 on target: Pjanic 3, Lisandro 3, Toulalan 3, Gourcuff 2, Bastos 2, Kolo, Makoun, Lovren. 6 opposition shots including 2 on target.
7 goal scoring chances for OL; 4 for Schalke 04.
2 decisive saves from Lloris.
7 off-sides against OL ; 1 for Schalke 04
2 yellow cards; Bastos, Kolo. 1 red card from Schalke 04
Lovren, Pied, Briand made their first ever appearances in the Champions League. Kolo was in the starting line-up for the first time.