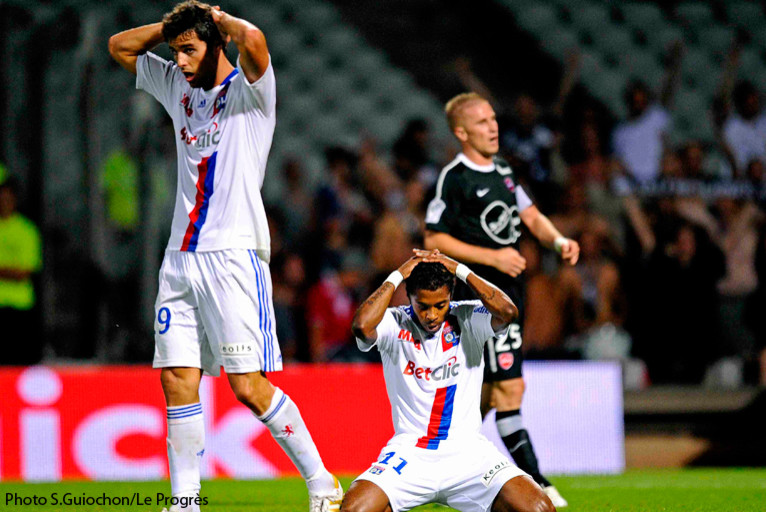 The Little Prince of Gerland was present for the match. He thought OL had done what was difficult by opening the scoring… But, he found that their performance waned as the game went on… Fleury's reaction… and view of three OL players... Match retour...
"Match retour" with Fleury Di Nallo
We know he does not mince his words, that he is often harsh in its analysis. Fleury was not at all "pleased" by the performance of his club.
"I'm disappointed because I thought that the arrival of Gourcuff in the middle would give weight to the attackers. This was not the case.

OL had a good start to the match, after their performance waned and finally Valenciennes finished the encounter in style. Lisandro was not in the game. I thought that Gomis would start, with Lisandro coming on later. But there is a match in three days ... I think Gourcuff was searching for himself in the first period afterwards he was better. As for Diakhate, I don't think that he had any problems for his debut. For me the best were Lovren and Pied. I also found that the team let up physically, I found them fragile, tense ... I thought that by leading 1-0, the group would be liberated... it was not the case. Am I worried? A little ... "

The top scorer of OL's history is doubtful after the match which saw a first appearance, by Diakhaté, the return of Lisandro and a debut at Gerland for Gourcuff. The Breton was by far the most prominent player thanks to his position on the field. He shot on goal seven times in the second half with two clear cut goal scoring chances including a goal after a superb right foot/left foot combination. 7 shots including one on target. He fired all the corners in the first period for a final total of 7 out of 10. He hit two direct free kicks over the goal. He suffered 3 fouls. He was also involved in Pied's goal with a superb gesture before giving the ball to Briand. At the beginning of the match, he linked up regularly with Lisandro. Activity, elegance, availability, generosity, he played 84 passes, 72% of them successful. He finished with a total ball possession of 1 minute 37.
Lisandro logically suffered during his first match of the season. A strike at the end of a run, difficulties in the game, despite his complicity with Gourcuff at the start. Lisandro is still short of form and it showed in his runs, even his attempts to accelerate. He was replaced in the 61st minute of play by Gomis. As for Diakhaté, despite two or three risky clearances at first, he did not experience any particular difficulties on his début. He played mostly short passes with 3 or 4 long openings. He was at the origin of the OL goal, with one of these long passes. His understanding with Lovren did not pose any problems. He did not make any fouls. Overall, he did not take any risks.
Match statistics
Possession 60%/40%
18 OL shots including 2 on target (1 goal); 12 shots from outside the box. Gourcuff 7 shots, Pied 3...
11 shots for Valenciennes including 5 on target; 5 from outside of the box
19 free-kicks for OL and 9 for Valenciennes.