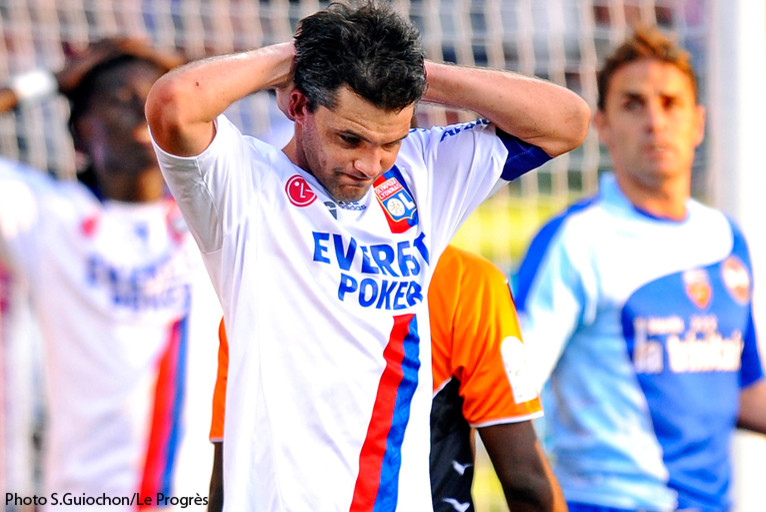 Jérémy Toulalan confided in the columns of l'Equipe today and spoke of his profound traumatism since the end of the World Cup. The title of the interview is in fact one of his reflections: "the summer was catastrophic"
A recurring phrase in the dialogue with Vincent Duluc: "I do not want to talk about". To not talk about the World Cup. He let's go, however, as if to remove this terrible feeling, "The summer was disastrous. The start of the season has been catastrophic. I know that my image has been tarnished". He uses this meeting to thank those who helped him to ascend the slope," the club president, coach, players and fans. And he adds: "Before I did not know necessarily if people liked me or not. Now, I know". Vincent Duluc speaks with him about the vacation he spent holed up with his family either in Brittany or at home in the Lyon area. He explains that he once ate out: "I was behind a large flower pot, with my back to the room and, anyway, I hung my head".


Then he returns to his start to the season with OL and the controversy over his position: "this is what I find extraordinary. Last season, people wanted me to go into central defense, and now they ask me to return to the midfield. And in three months, will it change again?"


His post once again, this Saturday he should find himself positioned in the midfield: "I had a discussion with the coach. I agreed to play in central defense. It bothers me that he receives criticism about it because we were on the same wavelength". And he adds for the skeptics, "in the mid to short term, I think I will return to the defence".