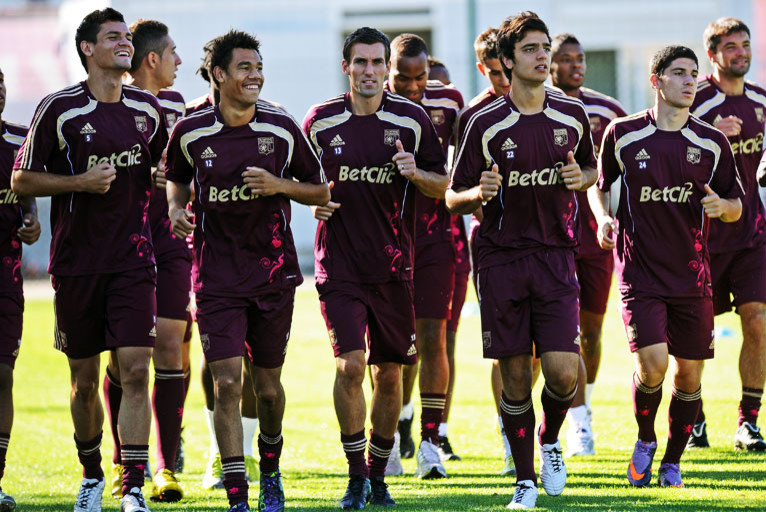 The international defender dropped by the press room after the morning's training session...There were questions about the France team...OL and of course the match against Valenciennes...
Anthony, a word about the France team?
"We are pleased to return with three points from Bosnia, especially after the disappointment we suffered against Belarus. It is a good way of kick starting our qualifying campaign. The France team is rebuilding phase, it is not easy. The training camp went well and the team never doubted after the defeat at Stade de France".
Is this a new beginning for OL?
"Yes, especially with this big month of September. There are going to be matches that we all want to play. This month will be a turning point with the L1 and the Champions League. We can't wait for it to start and start well against VA. Afterwards, we are used to playing every three days, we love it. But this is not an excuse for the month of August when we only played once a week. This month has been complicated because the players were not all the same level of preparation, not to mention the injuries. Saturday we are playing at home. We must become unbeatable again. It is true that for some time, our opponents have had more confidence when they come to the Stade Gerland. Before, they were afraid. Here, we must be the bosses in the game but must however avoid getting hit on the break. Valenciennes? Ben Khalfallah has gone. This is a team that plays their game and has quality. They will want to take advantage of our month of August. For us, victory is imperative, even if the situation is still not alarming. Let's see if the group has a reaction of pride".
What do you think of the arrival of Gourcuff and the positioning of Toulalan?
"He came on and performed well against Lorient. OL recruited him to provide a technical touch. Afterwards we will need everyone with this series of games. We have a quality group and everyone knows it. We must now find osmosis, a dynamic that will come from victories. We must put our game in place. But games will not be won solely with one player or another. They will come from the implication and efforts of everyone. There is no free lunch! If we play together, individualities will be able to make a difference. As far as the positioning of Toulalan is concerned, I have no opinion. I know Jérémy, he has a great deal of experience as a defensive midfielder which is his preferred position. But, it is the coach who decides. Toulalan is versatile. With the recruitment of Pape, we'll see what the coach decides".