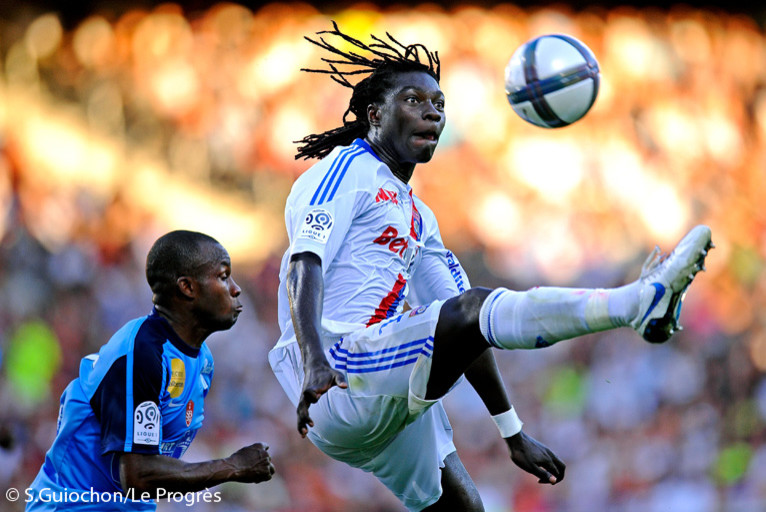 The OL striker looked back on the month of August, on and off the pitch...An interview that you can find in full on OLSystem...
"Bafe" how would you judge your month of August?
"It was just like that of the team with good moments and others which were less successful. The team is still trying a number of formations. Personally, I had a scoring opportunity against Monaco that I should have put away. I regret that. At Caen, I scored twice, including a goal that was the result of the work in training, I cut the trajectory of the ball the coach has often asked as has Bernard Lacombe. Unfortunately these two goals were useless. Afterwards, against Brest, the match was fairly close, but we won. Finally against Lorient, we all were just not there. I have often heard during this month that we had conceded too many goals, but remember we were not realistic enough in front of goal, me included".
OL have played with a number of different systems, several styles of animation. Which do you like best?
"The system where I feel the best is with a lone striker. I often played like that at St-Etienne and Lyon as well. After I have shown that there was also complementarity with Jimmy Briand. At Lyon, you must have physical, technical and tactical qualities. We must learn to adapt in particular during the match. Jimmy? I hope we can provide his first goal as soon as possible".

Can you tell us about Pape Diakhaté, who arrived at the end of August?
"We have the same Senegalese origins. When we were younger, we often found ourselves on the same plane back to Dakar. We spoke a lot, gave each other encouragement. Pape began his pro career before me. He gave me some advice. And then when I was loaned to Troyes, I played my first match against Nancy. Nancy were staying in the same hotel as me. We spent the evening before the match talking, laughing. This strengthened our relationship. Pape is a great professional. He has a great personality, great charisma. He says out loud what others are quietly thinking. On the pitch, he is hard in the tackle. He is a leader and will bring a lot to the club".
If I said to you, August outside of football?
"It is a month of vacation. It allows you to see the family. I take advantage of it, the weather, to visit the city, take walks. Family is very important. Me, I'm from a poor family, a big family. It's nice to see it grow. There is nothing more beautiful than the family. Everyone also knows that Africans love giving and receiving. Afterwards, in general, I am interested in what happens around me in the world. It is important to cultivate yourself, important for the future and the present".
Bafé Gomis in August: 4 starts, 314 minutes played form a possible 360, 2 goals from 7 shots, two scoring opportunities on top of the two goals, five shots from inside the penalty area. Three shots on target.