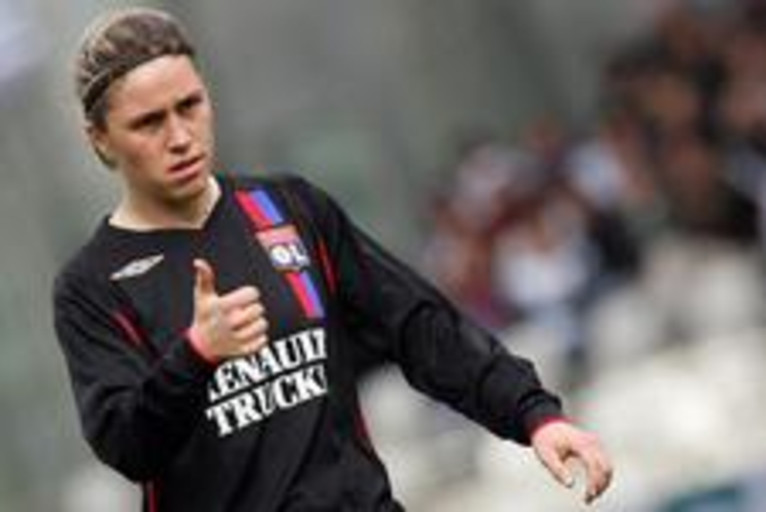 OL president Jean-Michel Aulas announced the return of Camille Abily, after the match against Lorient. Sonia Bompastor could follow.
"We should welcome back the two "Americans". Everything is already sorted out concerning Camille Abily, it's a little more complicated for Sonia Bompastor. But we should have it fixed soon", said a delighted Jean-Michel Aulas, in the OL TV Bus on Saturday night.

OL Women will, as their new manager Patrice Lair had hoped, be able to recuperate the two French internationals. Having left to play in the US league during the 2008-2009 season, Camille Abily (FC Gold Pride, photo) and Sonia Bompastor (Washington Freedom) returned to France under the colours of PSG, during the US interseason last year. This time around the comeback should be definitive and confirms Lyon's great ambitions for the League, Challenge de France and the Champions League.