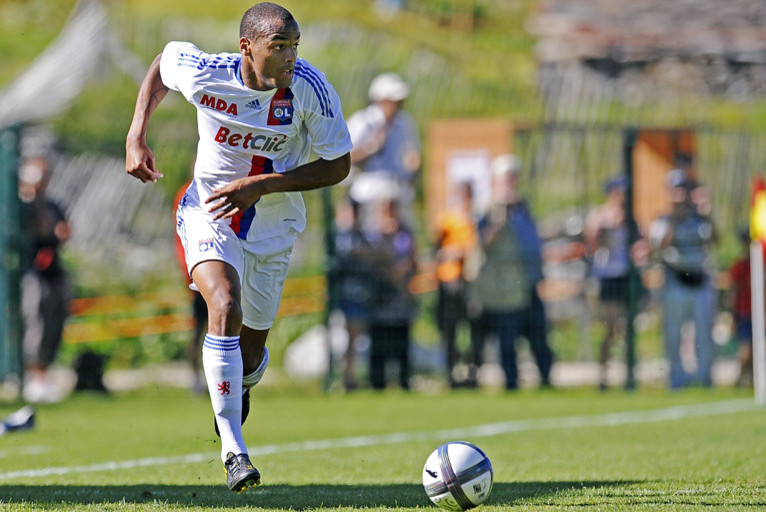 Jimmy Briand spoke to the gathered press after Thursday morning's training session...
Yesterday's presentation at Gerland...

We were moved by all the excitement, it makes us want to give even more for and please the supporters because the welcome that they reserved for us was very touching.


The arrival of Gourcuff...

It can only be a good thing, we all know the player he is, he plays for everyone else, a master in his art. We'll try and integrate him into the group as quickly as possible so that he can show the full extent of his talent. We're all delighted that he is here.


As a striker, you must be happy with the arrival of such a player?

He is someone who likes to play in his strikers. I know him well as I came through the youth system at Rennes with him, and I can tell you that we are going to have a great time up front together.


Will Gourcuff have to adapt to OL's style of play, or vice versa?

A little bit of both, when you know the player and the man, you know there will be no problem, he will quickly show us what he can do. In my opinion he can play anywhere.

The draw for the Champions League takes place tonight...

I can't wait and unlike the list for the national team, I will watch it on the television, I will enjoy myself discovering our group.
I know about the hats and that we are supposed to avoid the "big teams" but all teams are strong in Europe.


After the much mediatised transfer of Gourcuff, there is a trip to Lorient on Saturday night...

We are focused on the match which is very important. After this one we will have a two week break, it will be important to take all three points, we will do all we can to win this match.


In Lorient, you will be playing on a synthetic surface...

It's not a surface that we are familiar with, it's probably good for playing on the ground, we're going to train on a synthetic surface tomorrow (Friday) to get used to it. I saw players adapting to it, it's up to us to do the same and once the match has started we'll be more careful.


You cannot slip up this week-end...

We can never slip up, we have to win all of our matches. At Lorient we will be looking to win against a team in doubt but who are always tough. It's going to be a complicated match but playing together we can achieve something there.


What do you think about your first weeks at Lyon?

I feel good, I think I have integrated the squad well, on the pitch things are going well with my team-mates, I think they have faith in me, I try to give my all for them.


You must be anxious to score?

Of course! I'm a striker and scoring is always a pleasure, but if we win and I don't score,that suits me too...


Bafé Gomis seems really happy to have you as a team-mate...

We've known each other for a long time and we are happy to be playing together, we try to find each other on the pitch, it's a pleasure to play with him.