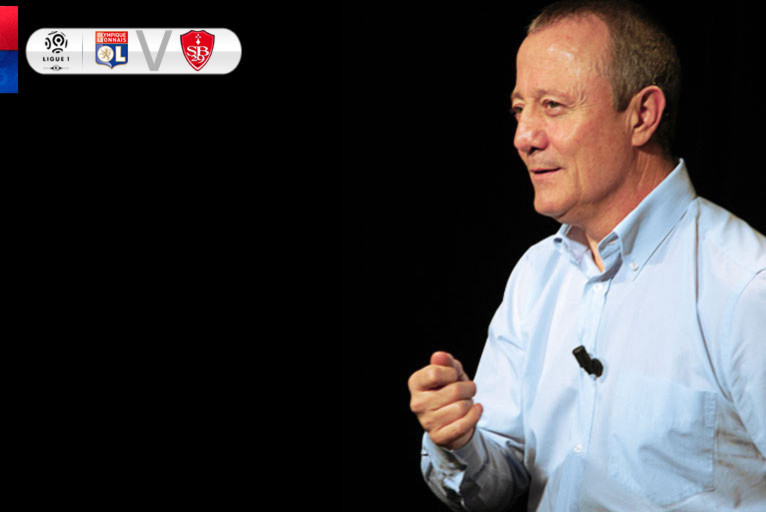 Bernard Lacombe never faced Brest in th e1st Division whilst playing for Lyon. He does hoever retain great memories of them.
The 10 meetings between the two teams in the D1 (OL 6 wins, Brest 4) in fact all occurred after the departure from OL of the all time French top scorer in the history of the French championship (255 goals).
However, just before the meeting between Lyon and Brest, on Saturday, a memory returns to him: in 1972, in the last 64 of the Coupe de France, Brest eliminated Lyon, who had made it to the final the year before, losing to Rennes (0-1). "And yet, I would prefer not to remember the defeats, he laughs. We had played at the Stade Marcel-Saupin in Nantes one Sunday afternoon. Brest had a good team despite the fact they played in a lower division lower than us. We lost 2-0. "- Are you sure we lost?" cuts in Fleury Di Nallo. "It was my first Coupe de France match, stated Bernard Lacombe. The previous season, I was not playing with the professionals, I had played and won the Coupe Gambardella against St. Etienne. We conceded a goal in each half. Brest had a good center forward, a big guy, a good footballer. We had no scoring opportunities. Nothing! A non-match.  I had said to myself beforehand: "The Coupe de France is great. I would love to win it." What a disappointment! We had been in one of the surprise matches of the Coupe de France".
Four years later, Olympique Lyonnais would take their revenge by eliminating the Bretons in the last 32 of the Cup thanks to a big success in Brest (0-3) coupled with a defeat in the second leg (1-2). Of the tie, Bernard does not retain many memories, even though he played a game and a half, barely recovered from a broken 5th metatarsal. Perhaps because this is the only opponent (with OM) against whom he did not scored during the 1976 campaign, which saw him score eight goals to take his team to the final lost against OM (0-2). He warns: "Brest is a football city. Careful: in Brittany, they like to play with the ball".