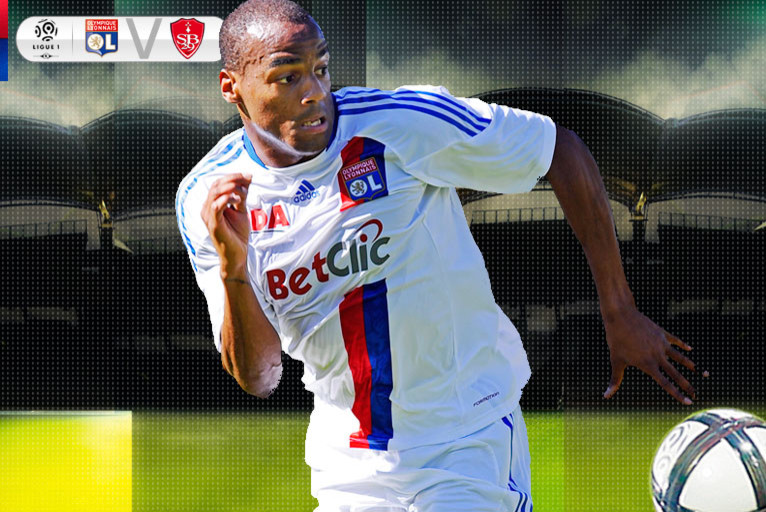 With one point taken from two matches, OL must, more than ever, win against the newly promoted Brest, who will have nothing to lose away to the seven times French champions...
Let's just say that OL had not set their alarm to the right time! Because of this they have been delayed 180 minutes... This will not be serious if they get themselves back on track now. Certainly Cris and Bastos are unavailable and will miss at least the games against Brest and Lorient. Reveillere will be suspended on Saturday. Lisandro is still undergoing treatment and as he has "not decided" whether he is able to resume normal activities because of his tendon problem, he should come back, hopefully, after the international break. Certainly the whole group is not yet at the same level of form and the transfer market may still be playing on some minds. But despite all these factors, how can we imagine the Olympians not winning at home this Saturday? Any other result would cause a big mess.
Brest made their way back to the French elite after a long journey through the desert. Their aim is to stay up and if possible to ensure this as quickly as possible. After two matches, Alex Dupont's men have the same amount of points as their illustrious opponents. It's a safe bet that they do not expect to take any points from Lyon, something which should free them up for an exploit. They will build on the experience of Ewolo, Daf, Elana ... but not on the talents of the young striker Roux who is out. They must also rely on the value of foreigners Darlas, Licka, Micol. And on the bench, the most "weathered" coach of the L1 behind Rene Girard knows his football, even if it has not always managed in the L1 during his career. He promises to play, using the enthusiasm and freshness of his squad. Claude Puel spoke about an aggressive defensive line, few gaps between the lines and the counter attacking style of the newly promoted side.
Claude Puel will have to change his starting lineup even more than his usual desire to rotate his squad. Lovren will come in for Cris, Gassama will take the place of Réveillère. Then, the Lyon coach has to choose whether or not to use the same midfield as he did against Caen.  As far as the attacking positions are concerned, it is a good bet that Gomis and Briand will start the encounter. Bastos, injured, Delgado or Pied can stake their claim for a place on the flank. And the substitute bench will see a number of new, young, faces. Claude Puel spoke, during his press conference on Thursday, about rigor and concentration. Two ingredients to add to the great things already glimpsed.