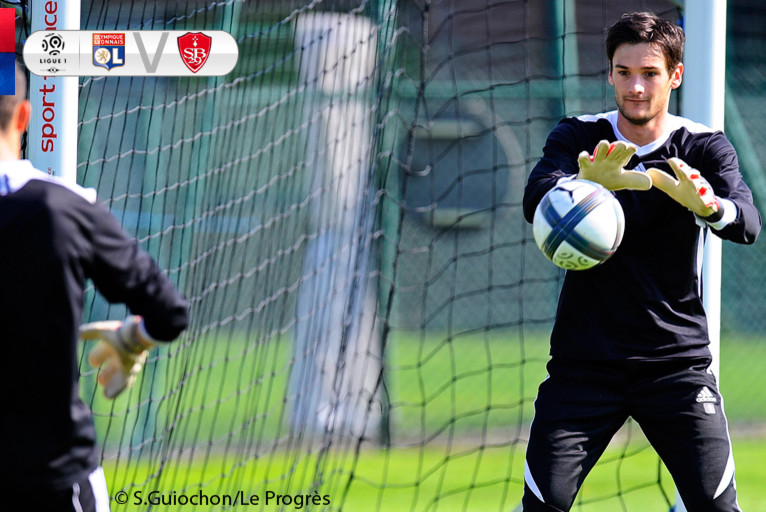 After the morning's training session, Hugo Lloris took a look at OL's difficult start to the season. As far as he is concerned, in order for them to get back to winning ways OL need to respect their fundamentals.
"When you play for OL, you are not used to this kind of start to the season," he acknowledged. We must learn the lessons from our last two games (Monaco and Caen) and quickly put things right so that we can hope to build up some good results. (...) We must put together the ingredients to achieve this, we need everyone to be concerned. "Ingredients that he believes are "respect of our fundamentals".  Meaning: "conceding as little opportunities as possible" and respecting "the team's setup so that we remain balanced". And, he added: "During our latest matches, we saw that there was too much space between the attackers and defenders".

Adjustments that Lyon would be well advised to make this Saturday against Brest. He warns: "This is a team that we must be wary of, a generous team that has nothing to lose. They will come here well organized and try to hit us on the break. It's up to us to find the solutions on the pitch to defeat them, whilst developing beautiful, fluid play. Even if in that sense, I feel that things are going well. Against Caen, for example, we played well but made mistakes that we have no right to make. But we're looking to change, everyone is involved. We just need to add solidity".

The French international goalkeeper refuses to see the repositioning of Jérémy Toulalan in the centre of defence as an explanation for the imbalance glimpsed against Monaco and Caen: "It's a team problem. 'Toul' can bring us a lot in the midfield but it is also very good at the back. Anyway, whatever way the players are lined up, what is important is that the group be strong."