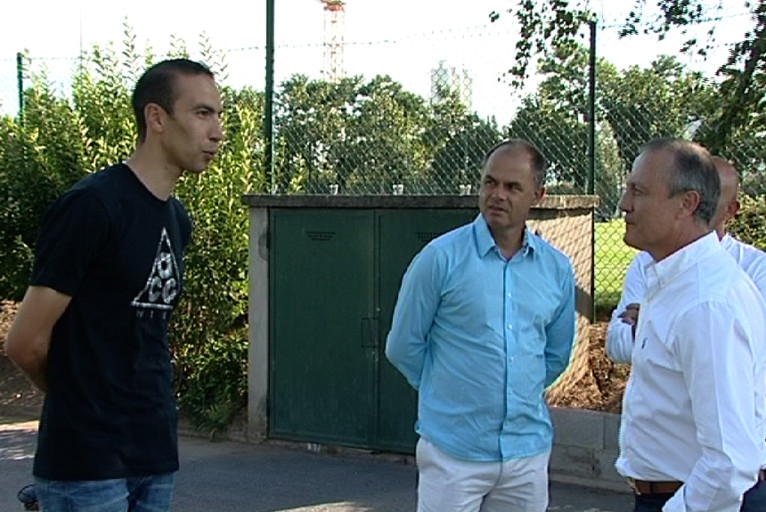 Vice champion of Europe in the 3000m steeple chase at the last European Championships of athletics, Bouabdellah Tahri visited the training complex at Tola Vologe yesterday.
Just a few hours before the famous Zurich athletics meet (this Thursday), this football fan, took advantage of a rest period to come and see the training session.

"I am delighted to be here. Football is my first love" he said before talking about OL. "OL deserve a great deal of respect. They are one of the few French clubs to shine on an international level. I am very impressed by what they have done. And in any case, since I arrived in the region, everybody talks to me about OL. You really feel the grip of the club on the city"

A native of Metz, Bouabdellah Tahri, will be aiming to win some new titles in the coming days, and if possible a new record for a distance that he has mastered, also setting the European record. "There are many important dates coming up, the meeting in Zurich, the world championships and then the Olympics in two years time. I think I have a good chance in my discipline. If I can get below 8 minutes, it would be really good ..." (his personal best is 8'01'18'')

A huge fan of Juninho, "a great player, who has influenced a whole generation" Bouabdellah Tahri should be present at Gerland on Saturday for the game against Brest. In the meantime, we wish him good luck for the meeting in Zurich on Thursday!