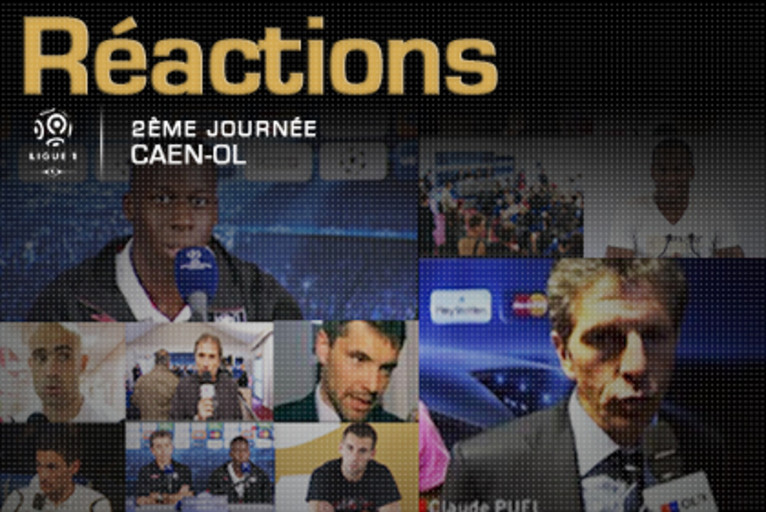 Reactions from the players and staff after the defeat away to Caen...
Maxime Gonalons
C'est une grosse déception. On prend un rouge juste avant la mi-temps qui nous fait mal. On a fait du jeu mais eux ont eu deux occasions et ont marqué deux buts. Ces deux blessures (Cris et Bastos) vont nous faire beaucoup de mal. Sur le troisième but, deux joueurs se retrouvent seuls dans la surface, on ne les suit pas. Ce soir on prend trois buts donc il faudra corriger ça. On a pris un point sur six et ça ne doit pas arriver dans un club comme Lyon.
Jimmy Briand
It was a tough night for us. Despite that, I think that even with only ten men there was a chance of holding on to the result. If we have to put away four goals to win away from home things get complicated. There were too many things that have not gone our way tonight. We must quickly regroup before facing Brest on Saturday.
Bafétimbi Gomis
We are disappointed. OL is an institution that needs to win wherever they play. Caen gave us a rough time. They had the opportunity to open the scoring in the very early stages. We did not expect such a start to the encounter.
Claude Puel
It was a very bad night for us. More than the defeat, we started poorly. We must be more consistent over the course of a game. We are able to play well, to get back into the match, I hope the injured players will be out for the shortest time possible. We are well aware that we need to up our level of play, we need to control games more. The important thing is to get settled in and take points. We must correct these negative aspects and not leave so many opportunities to our opponents.
Miralem Pjanic
It was very disappointing in all areas. We picked up some injuries, Antho was sent off. We really expected something different. The first goal really hurt us. In the second half it was difficult to play with one man less. We need to clear our heads and move forward. We must ask ourselves the right questions and work hard this week before facing Brest, which will be a very important game.