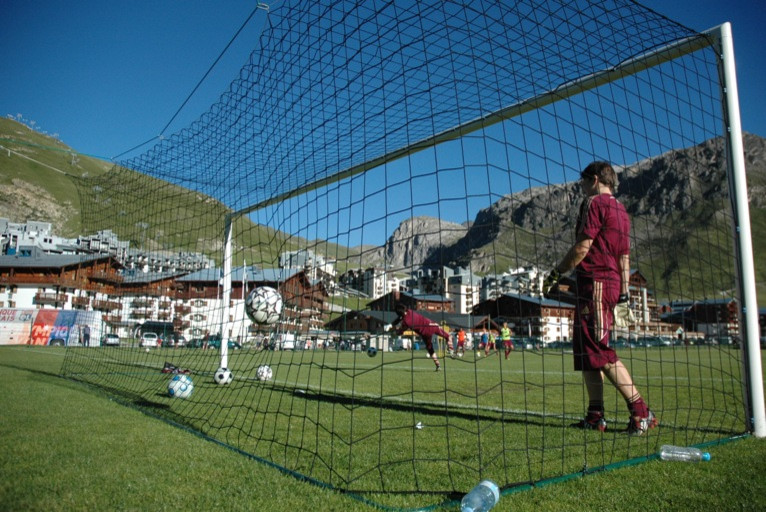 All the while continuing their physical work in the morning, the OL players started to take part in workshops on attacking construction, in Tignes.
Saturday, which was given over to the climb of the Iseran by bike, then the descent of the Haute-Isère by raft, left its place for a more classical programme on Sunday and Monday. For the last two times, the OL players faced the muscular wake-up call on their bikes at 7h00, before working on stamina and muscle build-up at 9h30.
On Sunday afternoon, the returned to the football pitch with a warm-up session based on passing and different ball skills using both feet. Patrice Lair's players continued their technical scales working a great deal on construction and finishing, in different playing systems. Their legs were heavy with fatigue, but the nets rippled anyway and the staff would have been delighted to see waste in front of goal diminish as the session went on. If Lotta Schelin, back after a long absence, is taking time to get her shooting eye back in, Sandrine Brétigny and Eugénie Le Sommer showed the full range of their goalscoring talent. The afternoon session did not give the two goalkeepers Véronique Pons and Pauline Peyraud-Magnin much time to rest, while Sarah Bouhaddi was rested because of back pains.

The fruit of the work put in at Tignes is expected to start showing itself tomorrow as they play a match on a full size pitch, then on Saturday afternoon in their friendly encounter at Rodez.