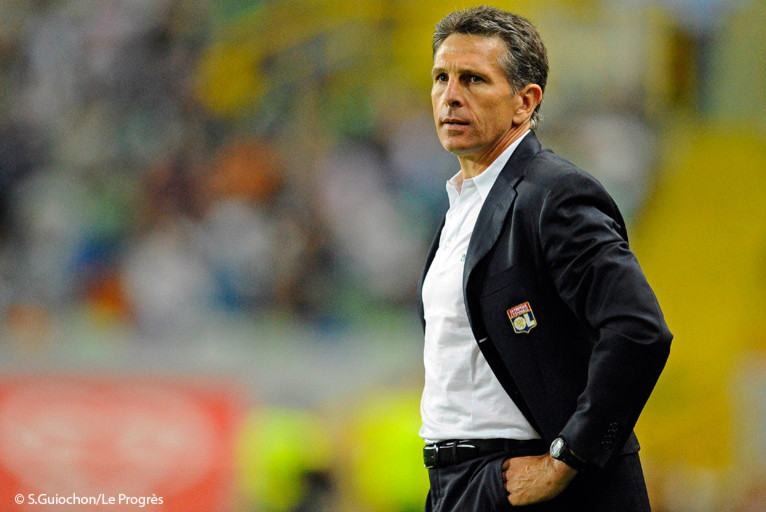 The OL manager's press conference was packed out on the eve of the new season...
The OL manager first of all looked at the injury situation.
"Lisandro is still on his way back, he still has an inflamed tendon. It's not serious but he is still in a little pain. Once it is cured there will be no after effects. Delgado has started running again, he should start training with the squad next week. Lacazette has a strain and will be out for two weeks".
Claude, what do you think about the absence of Lisandro?
"We would prefer to have everyone available. After that, it's annoying for him and OL needs him, so it is therefore a handicap. We'll see on Saturday the state of the troops, with players who have had varying degrees of preparation".
Claude, is the title an obsession?
"No. It is a common desire and this is not unusual for OL. It is obvious that we will be aiming for the title. There may be more eagerness than in previous seasons. Those players who have not yet won it are itching to do so. After that a hierarchy will have to be established and that won't be easy. For me, five or six clubs have the qualities to win the title: Olympique de Marseille, Bordeaux, Lyon, PSG, Lille, Rennes... There is Monaco as well ... We will see how Auxerre and Montpellier do ... Am I under any particular pressure? Yes, as always. That does not bother me. We are Lyon. There are a lot of expectations. We have to accept it and give our all".
Tell us about the new philosophy of play?
"Playing, this has always been our desire and a will that is very demanding. We must build on our momentum from the second half of last season. This will not happen overnight. We need to play but be efficient at the same time. We saw in the friendly matches that we were sometimes lacking in efficiency".



What is your opinion on AS Monaco?
« Obviously they have lost Nené who was important to them, but he was quite individualistic. They seem to be more of a group now, with more aggression. They want to play and have recruited well, they have given themselves the weapons to be a real outsider in the division".
What about OL's recruitment?
"For the moment there has been one reinforcement, with the arrival of Jimmy Briand. He is a good recruit, the player and the man. We'll see if there are any other movements. We are not stepping out blindly, even if Lisandro and Delgado are out. We have a large and quality squad. We see as far as the youngsters are concerned, some of them are starting to become interesting. But, there is a difference between a youth European Championship and Ligue 1 or Champions League matches. We have to be patient with them. Bastos to Inter? There has been no approach, that story is a non runner".
What do you think of the call-ups for Cissokho and Briand?
"They have the potential to stay in the squad. Jimmy has already been an international. He could have made the World Cup squad. His versatility is an asset. Aly has a lot of potential. He learned a lot last season a season that ended delicately. He is a player who has discovered many things on and off the pitch. He put in a good pre-season preparation. He came back in form, he is listening. I hope he will continue to progress".