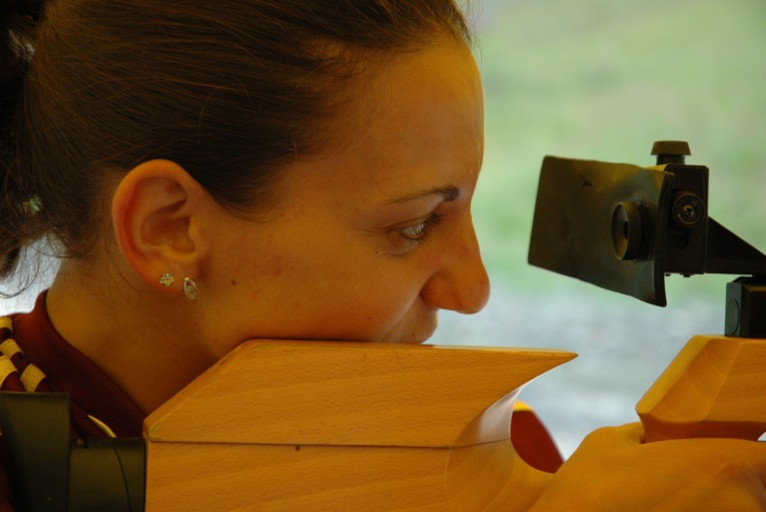 For their first training session at Tignes, the OL players tested a particular discipline, in style.
Poor weather came along to add to the pain of the physical wake-up this morning. A little lap of the lake and off you go, at 7h00, it was already too much for Sandrine Brétigny, victim of nausea, and her team-mates. Happily enough breakfast was then provided to get everyone back on their feet before hitting the glacier… or not.

The rain having melted the snow, rackets were not the order of the day. It was in trainers that the OL women headed to the Erci Cantona stadium to discover their biathlon. The first trials were conclusive for the trio Pons-Kaci-Dickenmann who won the first leg easily. But the Franco-Brétigny-Nécib team evened things up winning the second round, limiting their penalties and therefore laps of the pitch. The coach Patrice Lair was having a rare time: "They are giving their all, as well as having a good time, things are going well".  The staff team, lead by the wily fitness coach Antonin Da Fonsceca, won the final round of shooting with a dubious score of 15 out of 15…

The day was concluded with a great deal of balance and footing work, as well as a little bit of work with the ball. For her 29th birthday, the Norwegian Ingvild Stensland did not have a second of inactivity.