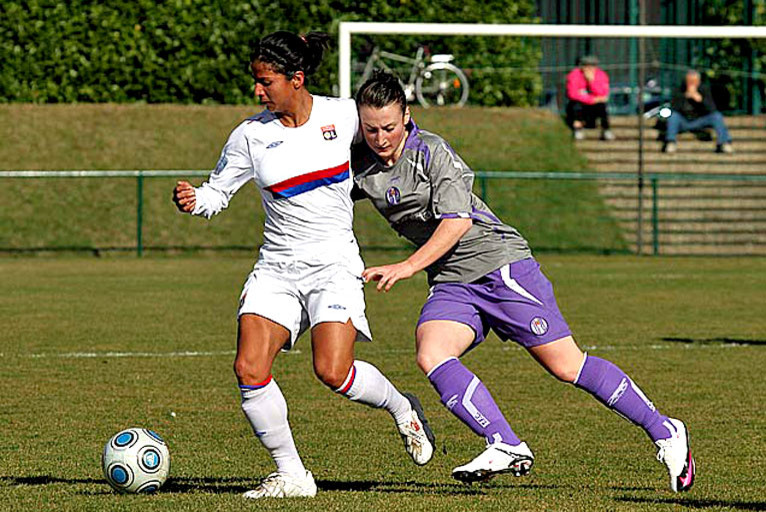 The French FA has unveiled the fixture list for the female D1 2010-2011 season. OL will be at home to Toulouse for the season opener on the 5th of September.
Just like last season, OL's female team will start their season at home with the reception of Toulouse on the 5th of September, while Montpellier are at home to PSG in a match that already appears to be decisive. The new recruit Eugénie Le Sommer will face her old club Saint-Brieuc at home in Week 3. On the 10th of October, Patrice Lair's group will play their first big match away to Juvisy, last season's second placed side. OL will then have two huge games in a row, at home to Montpellier and then a trip away to Paris in Weeks 8 and 9. The derbies will take place on the 19th of December at Saint-Etienne and on the 29th of May in Lyon for the penultimate game of the season.

In order to prepare properly for the new season, the OL squad will return to training on Saturday and will then undertake a training camp at Tignes from the 2nd to the 12th of August. Afterwards will follow a series of friendly matches: in Rodez on the 14th of August, at Claix for a tournament on the 21st of August, against Yzeure Allier on the 29th of August, then against a male team on the 1st of September.

For a reminder, the two French internationals Eugénie Le Sommer and Sabrina Viguier came in to reinforce Patrice Lair's, the new coach, squad before the arrival of two more recruits. Out of contract, Katia, Simone, Christine Nilsen, Amelie Rybeck, Coralie Ducher, Lydia Miraoui and Ines Dahou have left the club.