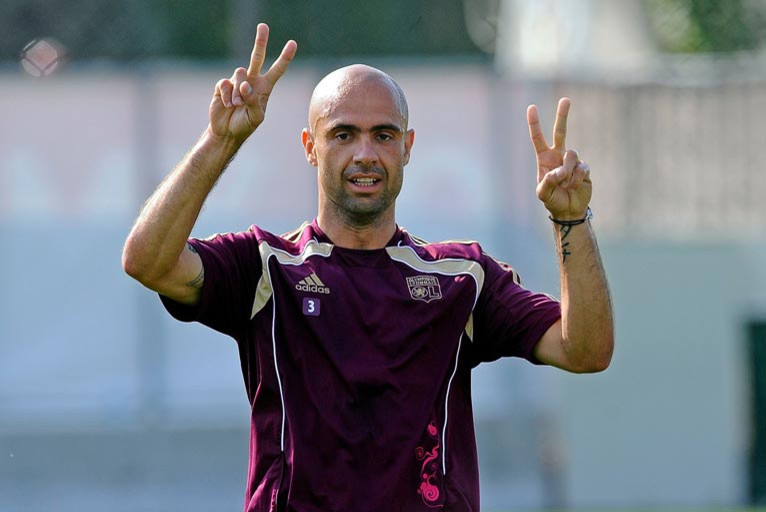 Cris has extended his contract with OL for two more seasons. He will be at OL until June 2013. The OL captain speaks to us about the extension...An interview you can see on OL System and on the official site...
"We reached an agreement on Wednesday night. I have extended my contract for two seasons. I will be an OL player until the end of the 2012-2013 season. The negotiations went well, the club made their propositions and I made mine … at the end we agreed on everything. I'm delighted with the outcome, I wanted to stay. I feel really great in this club, in Lyon, my family as well. We are at home here. It's fantastic. I am starting my 7th season at the club, I still have the desire to play, to win and take titles. This club allowed me to win titles, to experience great moments, to take part in the World Cup in Germany".
After six seasons, 252 matches, 24 goals, 4 titles of French Champions, a Coupe de France, 1 Champions Trophy, a semi-final of the Champions League... he had no real desire to leave despite the numerous propositions. "There was a club in Qatar and Panathinaïkos. But I told the Greeks that my priority was to stay at OL. I did not use their offers to put any pressure on OL at all … This extension is also proof that the club has faith in me". Without going into any details, Cris has made it known that his salary will be nowhere near the figures that were being thrown about in the press.
Cris has signed on for another two seasons. He will be an OL player until the age of 36. "After my knee I don't want everyone talking about my age now. Forget about my age. I feel that I'm in top form. I still want to play. On the pitch I always give my all. I don't calculate and have no friends. I'd be capable of tackling my mother! I'll be speaking with the coach to see if I will have to rest from time to time". For information, last season, the Brazilian played 49 of OL's 56 official matches, in other words the second highest total after Lloris!
The OL captain will go down even further in the history of the club.  "I will also be able to help the youngsters at the club … The link I have with OL is a long way from being broken. I want to say thank you to the club, to the supporters. We will win". A very optimistic Cris on the eve of the new season. "There is a good atmosphere within the squad. We have worked hard during this pre-season preparation. We all want to win back the title of French champions".
See the video of the full interview by clicking here