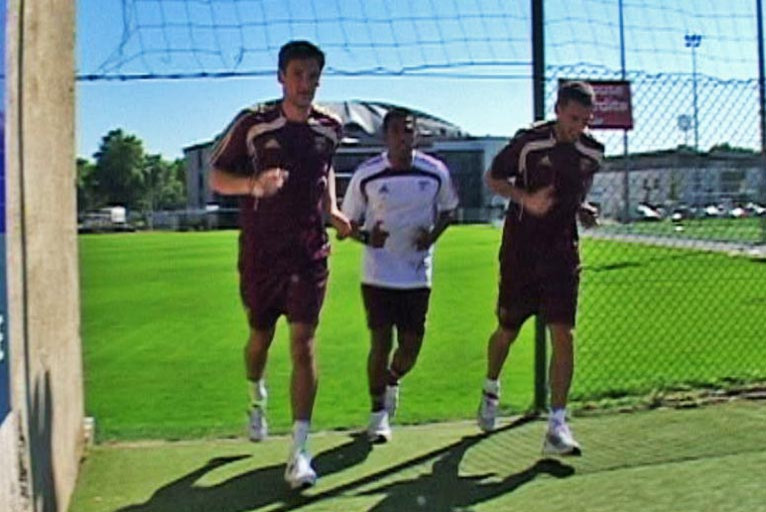 Four of the six OL players who took part in the World Cup in South Africa got back into training this morning.
In dispersed order Jean II Makoun, Jérémy Toulalan, Anthony Réveillère and Hugo Lloris stepped out onto the pitches at Tola Vologe for some jogging, before some indoor work.
Michel Bastos and John Mensah will return on the 22nd of July.
The rest of the squad benefitted from a days rest after the pre-season friendly played last night in Portugal against Sporting Lisbon (0 - 2).