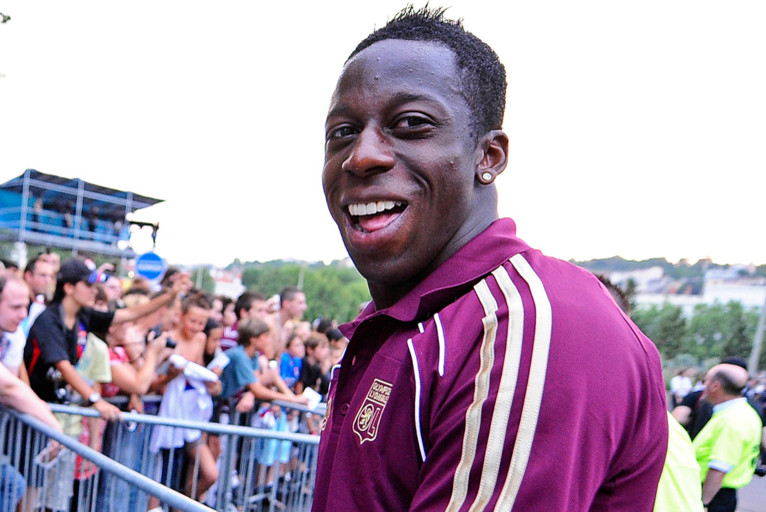 Olympique Lyonnais left-back Aly Cissokho isn't lacking in ambition as he prepares for his second season in an OL short...
Just three days ahead of the game against Sporting Lisbon, the 22-year-old France international answers all the quastions: preseason, a new season, returning to Portugal and Les Bleus...
Preseason 
"We've had a great preseason so far, even if  admit that I struggled a bit on the bicycle... It's a time of the season when we really work hard physically, when you really have to give it some embow grease and motivate each other. It creates some good bonds between the players. The training camp in Tignes was highlighted by the win over Servette Geneva. It was a chance to play a bit of football again and get some touch back."
A second season at OL
"My first season went pretty well but I still hope to do a lot better this season. We have all the ingredients to improve this season, whether that be the coaching staff, or the training facitlities. Last season I was an unknown quantity in the French league and now I have to go on with it. I know I have to improve my final ball, get more assists and set up more goals... and perhaps even score some... A full-back like Maïcon scores a lot of goals, so why not me too?"
Portugal
"I love the country and the city of Lisbon. After the training camp at Tignes, I even came back to Portugal for a couple of days off. It's also going to be a big test for us. Sporting are one of the best teams in Portugal and play in a great stadium. This second warm-up match will see us get right down to business. Sporting are a very technical team and very attacking and they'll be hard to beat. I know the striker Saleiro, who is a former Porto teammate. We need to use these friendy games to build up as much confidence as possible."
Les Bleus
"The France national team is a real goal of mine and I want to do everything I can to get back in Les Bleus set up. It's always great to be picked. I know what I have to do for that: I have to play well for my club. Laurent Blanc has done a great job with Bordeaux and I haven't forgotten that he likes to give the youngsters a chance. I hope I'm part of the next generation."