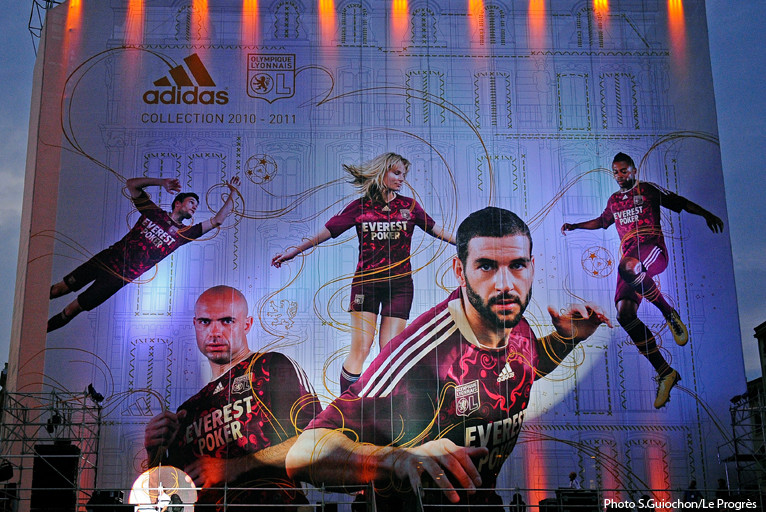 adidas and OL offered passionate football, and most importantly, Lyon fans, an incredible concert of sight and sound in the City of Light, and in the presence of the club's players, to unveil the new Away Kit for the 2010-11 season.
Watch the video of the show which spellbound the 10,000-strong crowd.
20:15: the players and staff arrive at Place Bellecour and sign autographs for the fans who came in their droves to watch the annual Son & Lumière festival.
21:00: Let the show begin...
22:30: When the show ended, the player climbed onto the stage along with president Jean-Michel Aulas and coach Claude Puel to sign the 1000m² tarpaulin that will remain on display in Place Bellecour until 30 August.
Relive the evening's entertainment by clicking here to watch the video.
From today, you can purchase OL's new Away Kit for the 2010-11 season, at the club's official OL Store (open exceptionally this 14 July) or at the club's official online boutique.