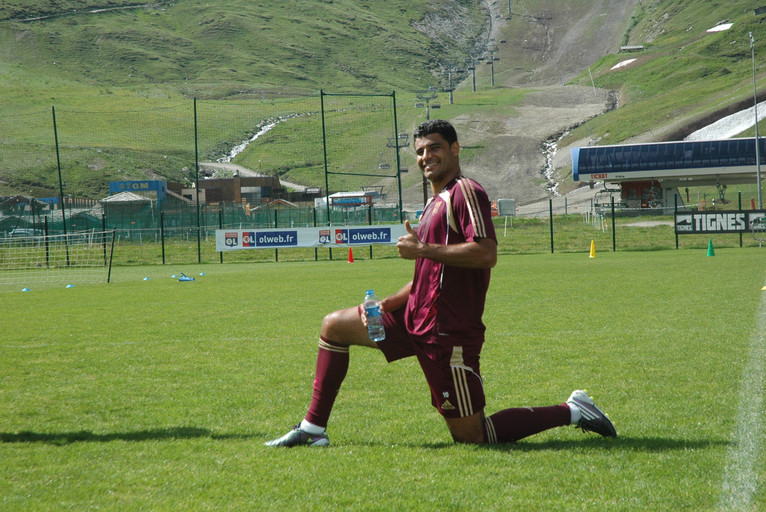 Since the start of the training camp, the former Nice player has appeared in great form, full of humour and kindness...A favourite amongst all the others...
He wanted to look meaner, but finished by shaving off his beard. "Before, the coach could mistake me for Lisandro… now that is no longer the case". Always in front and well positioned in the activities like the run and bike that he won with Seguin, or in the times for his laps of the lake or in the climb if the Iseran (5th place), Honorato is not too bad at basketball either. As for the football, he works with it like an artist. "I'm feeling good, I relaxed with my family during the holidays. I like the events that are proposed and exercises like the 30 x 30…"
The Brazilian is attacking the new season fighting fit, he who has had a tough time breaking into the first team since his arrival at OL. "I didn't play much last season, but I stuck at my work. I always had a professional attitude. Leave? No. I still have two years on my contract and I can feel that the coaching staff is behind me. I feel good at OL …I haven't had the chance to speak with the coach just yet …"
In great form, the footballer is also a remarkable man. When we speak to him about his kindness, his availability, he replies with a smile: "I was brought up that way. And anyway there are far too many unhappy people on this planet. Me, I am doing the job that I always wanted to; a dream job …" Simple, terribly simple. He then headed off to the bus, a smile on his face … just like always.