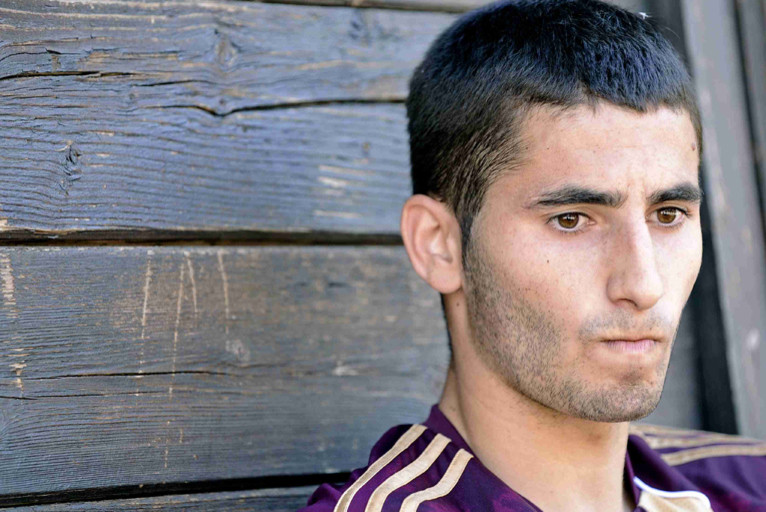 At the same period last season, he was just a promising youngster...27 matches later, Max has chnaged worlds without changing the person. As charming of the field as he is "committed" on the pitch...Excerpts from an interview to be seen in OLSystem this Thursday...
He came to life at Anfield Road coming on for an injured Cris. He took his place in the centre of defence and scored the equalizing goal. «It's my favourite memory. An unforgettable moment … » And this wasn't just a one off moment. Max played a little in the centre of defence, in the midfield, alone in front of the defence or with a partner. "I play where I am told to play, but I prefer sitting alone in front of the defence. When I play at centre back, I have the impression not to have played. I'm not tired. On the other hand you have to be 100% focused throughout the entire match". Concentration, a domain that he still needs to work on. « Yes, I'm often told that … » When asked if he has a preferred move on the field, he replies straight away: "a long pass".
Obviously, the 2009-2010 season will remain engraved on his memory. The Lyon played changed status drastically. From being an unknown, he became a member of the squad who played 1 766 minutes and scored 2 goals. He will not be getting a big head though, it is not in his character. Always simple, available, thoughtful, he has not forgotten his mates from the academy like Loïc Abenzoar. "We've known each other for ten years …I hope he will come through". He also always listens to the more experienced players. "Jérémy Toulalan speaks to me a lot, Rémy as well…"
Going into his second season as a pro, with a contract which runs until 2014, his caps at u21 level, he is approaching this new season differently. "I have to keep on working in order to progress, to play more frequently …" When we mention his capability of putting a more physical dimension into his play, he agrees. « I really like the physical side, even if I know I need to be careful. Afterwards, it can bring talk on and off the pitch. In Marseille I had words with Kaboré about it. I try not to respond and remain focused".
The new season kicks off with a preparation that isn't easy to digest. "There is a lot of fatigue. The bike? I try and adapt. We'll see for the Iseran. In any case, we all encourage each other …" What about the World Cup? "I can see Argentina, or Spain with the midfield they have. He was obviously disappointed by France and the poor results. I really felt bad for Hugo, Antho, Jérémy"