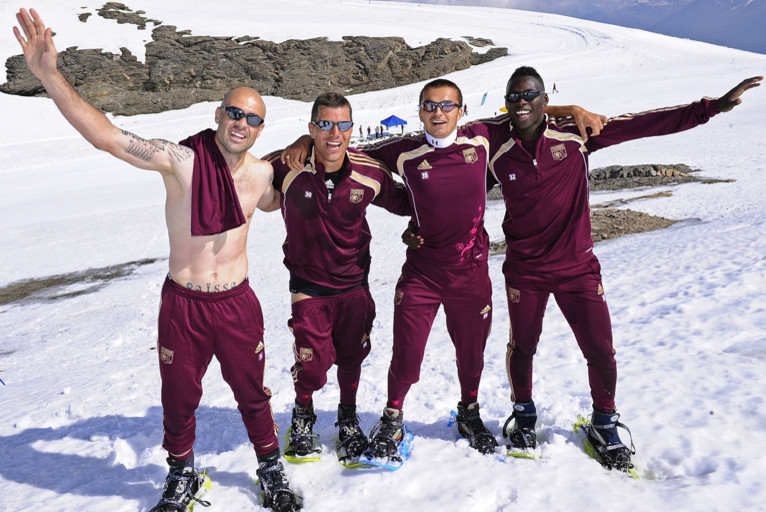 Read the phrases picked up over the course of the day...
Abdel Redissi: "Ask the coach if it isn't a competition. He hasn't slept. He was practising running with raquettes all night …" Abdel replying to the instructor who told everyone not to run in order to win.
Cris: "Easy, it's just like in the favelas, you just aim for the target …" After having hit five out of five with the rifle.
Claude Puel: "We'll have to warm up, as we aren't too hot at shooting".
Patrick Collot: "If I manage this walk, my training camp will have been a success …" Reflections midway up on Monday.
Loïc Abenzoar: "Boumsong, he's been doing this his whole life …"
Jean-Alain Boumsong: to Aly Cissokho who managed to hit all the targets: "You hit those Senegalese pigeons then?"
Jérémy Pied: "I want to see on OLweb that I'm a sniper if I hit 5 out of 5".
Christophe Toni: "I'm going to have him revise for the baccalaureat in the back of the car..." The pro group club steward who has to take and bring back from Lyon Maxime Blanc on Wednesday as he has exams to sit.