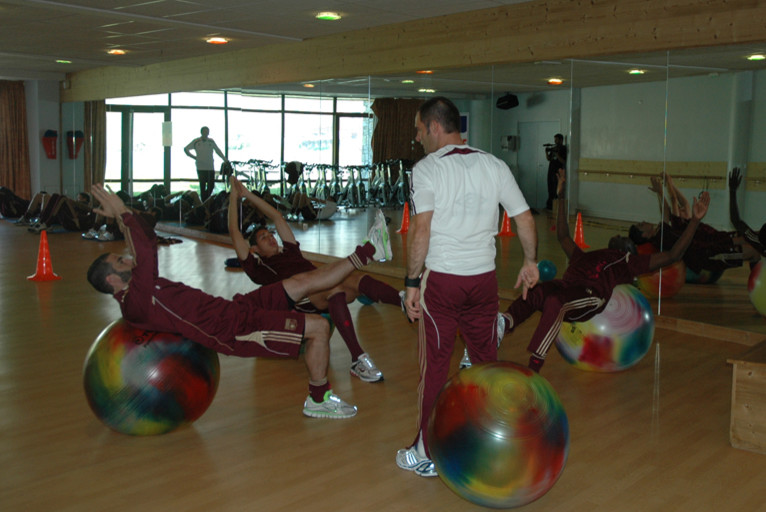 There are always words, phrases which catch your attention. Here are a few of the first from before, during and after the efforts of the day...
Sonny Anderson: "My objective, it's to be at my best at the end of the camp and not straight away". From the Brazilian giving his all on the bike, but a little left behind … with a cheeky wink.
Joël Bats: "You know those initials of yours give you great responsibility…" "Jo" speaking to the new boy Jimmy Briand.
Aly Cissokho: "Things are looking good. It's going to be tough getting to the glacier …" The fullback could not hide his scepticism looking at the hiking boots lined up in the hotel. Why not try football boots?
Patrick Collot: "Guys, everyone knows how to change gears …" There could be some scatterbrains … you never know. It's better to warn everyone before we head off! Claude Puel then shouted that his assistant was a real organizer.
Patrick Collot: "I had a triple ration of bike. I gave my life for the training camp (laughs) and on top of that I've got a sore backside …"
Nicolas Seguin: "Careful, the coach has got a motorised bike …" A reference concerning the latest suspicions of cheating in the world of cycling, by noting that certain cyclists had incredible turns of acceleration.