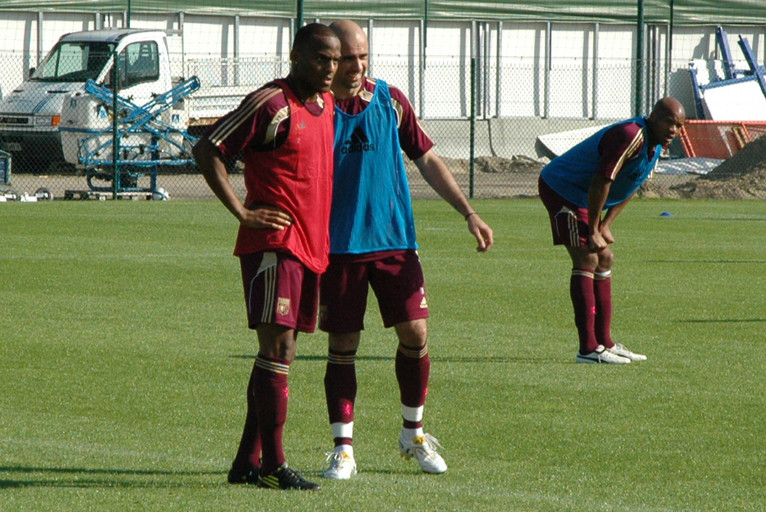 Jogging in the morning and little ball conservation exercises were on the menu for the OL squad today.
Claude Puel's players went jogging in groups of three or four at different moments of the morning. The others worked on their fitness in the gym on running machines and fixed wheel bicycles.
At around 17h00, 20 OL players stepped out onto the magnificent pitch at Tola Vologe. Lisandro was missing. The Argentinean arrived twenty minutes later and warmed up alongside Vincent Espié. By groups of three, Cris and his team-mates worked on their passing, varying left and right foot, interior and exterior of the foot. Joël Bats took part in this activity in order to make up the numbers.
The « Gônes » finished off with a number of workshops dedicated to conservation of the ball, with one touch and then two touches of the ball, initially without goals and then with four mini-goals.