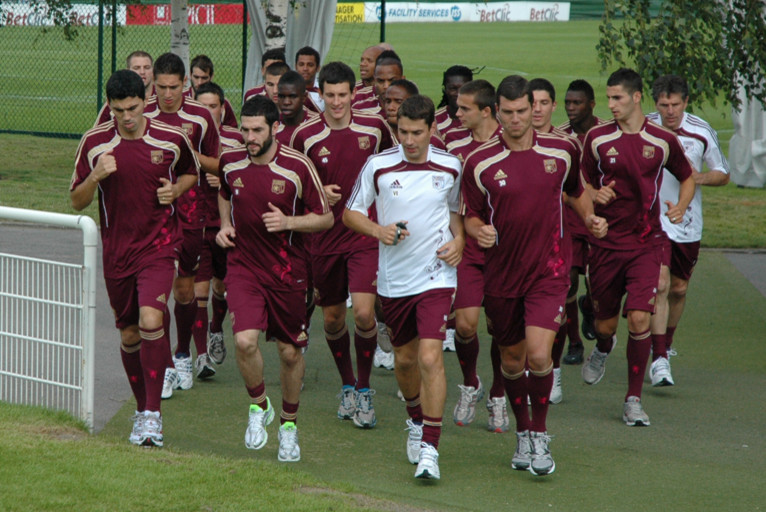 21 players made their way back to training this afternoon at Tola Vologe in front of around one hundred supporters.
Rémy Vercoutre was the first player out onto the synthetic pitch at Tola Vologe. Then came: Gomis, Briand in an animated discussion, followed by Lisandro, Gonalons, Seguin, Bodmer, Gassama, Ederson, Gorgelin, Pied, Um-Titi, K. Anderson, Blanc, Fontaine, Cris, Cissoko, Lopez, Belfodil, Delgado with short hair but a big beard and finally came Boumsong who threw out a loud "bonjour" to the numerous journalists present. All these players were sporting the new training clothing: a bordeaux coloured shirt and shorts. The technical staff was made up of Puel, Collot, Espié, Anderson and Bats. Their shirts, in difference to the players, was white. At their arrival, a number of supporters from the group Bad Gones raised a banner marked: "Objective title!"
The group, under the orders of Vincent Espié, jogged around the pitches of Tola Vologe for twenty minutes, followed by some work with the ball. The group was then split in two, working in duos on passing and controlling. Frédéric Piquionne was also present at Tola Vologe but did not participate in the session.