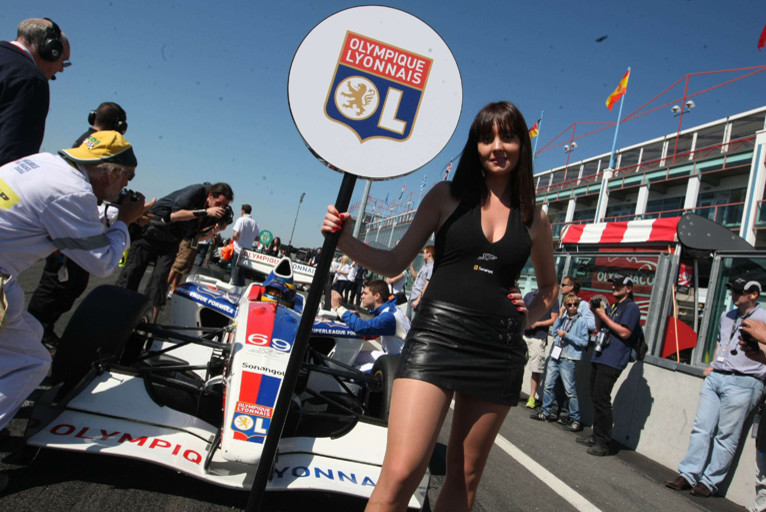 The first leg of this Grand Prix in Jarama was won by Beijing Guoan ahead of AC Milan. Sébastien Bourdais was 7th.
Sébastien Bourdais set off from the 3rd row in this Spanish Grand Prix, his car equipped with a new motor. He started the race prudently, in order to avoid the incident which happened at Magny Cours where he was forced to abandon after hitting another car. The two cares in pole position: Beijing Guoan and AC Milan swiftly broke away and remained in front for the entire race. Sébastien Bourdais found himself in 7th position a place which he conserved in this first leg. Because of mechanical problems Sporting Club Portugal and the Girondins de Bordeaux were forced to abandon. Thes two cars set off from the first row in the second leg. Sébastien Bourdais (OL) will start on the 6th row alongside FC Porto. Bourdais took 26 points.
At 12h30 the second leg of this Spanish Grand Prix will be live on OLTV.