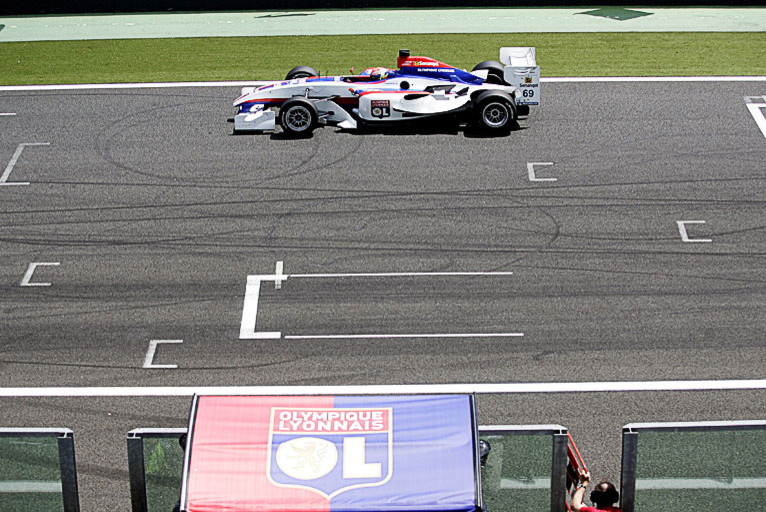 The Olympique Lyonnais car will head off from the 3rd row in the Grand Prix of Spain. The first leg is live on OLTV this Sunday at 11h00.
Sébastien Bourdais, in the OL car, managed a very good qualifying session in Jarama. During the first séance he put in the 3rd best time and in the second the 6th best time of the 18 cars.
The qualifying session went on to be dominated by Beijing Guoan and AC Milan. These cars will start on the first line, with a little advantage for the Chinese club and its Australian pilot John Martin. AC Milan will be alongside them, the Italians are second in the general standings. The leader of the competition, Tottenham, will start just behind Sébastien Bourdais. The OL pilot will be on the same line as another Frenchman, Franck Perera (Flamengo). The Girondins de Bordeaux will start from row 6. Tristan Gommendy (Galatasaray) starts tomorrow's race in the last row.
To follow this Sunday, live on OLTV
The first leg is scheduled for 11h00 then the second at 12h30 with the third coming at 13h30. As usual you will be able to follow these races live on OLTV.