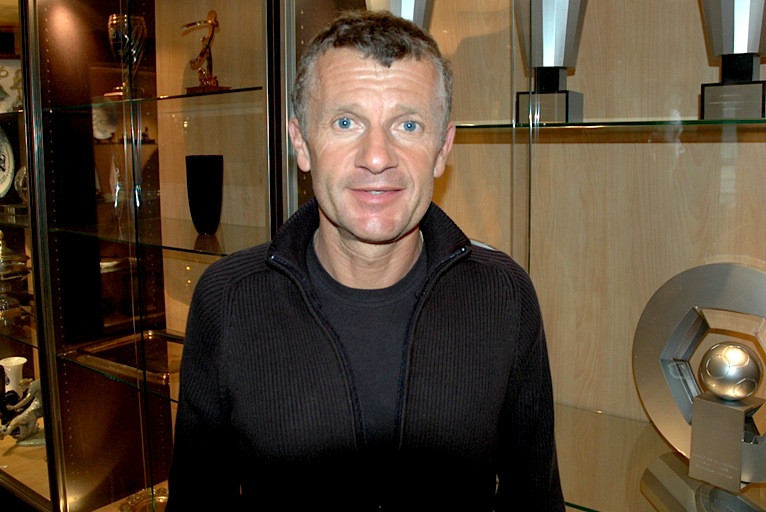 The new manager of OL's female team clearly states his ambitions, he wants to win everything with Lyon.
Patrice Lair will replace Farid Benstiti at the post of manager of OL Women. The former player, coach of Steve Savidan at Angoulême, assistant manager with Reims when they were promoted to L2, and manager of the female team of Montpellier during two seasons, among others, this competitor gives us an exclusive view of his first impressions.


Patrice, what contact did you first have with OL?
"Mr Faccioli called me ten days ago to present the project for the women's team of Olympique Lyonnais, that they wanted to come in line with the men's team as far as professionalism is concerned. There is a lot of ambition here, I like this philosophy, I need this adrenalin to provoke the victory."

What does the Champions League mean to you?
"It's something that means a lot to me, I was really taken by the final of the Champions League. I experienced a semi-final with Montpellier, I'd like to get to the final with Lyon. I think that a French club needs to win the European Cup in order to shed more light on female football in France. I'm not scared of saying it, I'm here to help OL win the European Cup."

How would you describe your style?
"I move a lot along the touchline, I like to accompany my players. I try to bring this desire to win to the squad, something which allowed me to win titles in the past, even if the players bring a lot more to the table than me. In training, I like to participate, run with the group and play from time to time."

What can you say about Elodie Thomis and Louisa Nécib who you coached at Montpellier?
"« Tom » won a lot of matches for me at Montpellier thanks to her pace and explosivity. She likes to play into space, she is good to have in a squad as she has a very good frame of mind. She has to keep on working, but I think she is one of the most accomplished French strikers. Louisa, she is just brimming with talent. She is a playmaker who is technically strong but still needs to progress. For me, she is at 60% of her capabilities, she has a lot of room for improvement. She needs to break forward more, provoke fouls, shoot, take the match by the scruff of its neck. At Montpellier, I was often tough with her by bringing her off at half time."

Do you know any of the other players in the squad?
"Sarah Bouhaddi is a great keeper, Sandrine Dusang was injured but can get back to a very good level. With Sandrine Brétigny who scores a lot, they represent a sort of OL spirit. I have been very impressed by Lotta Schelin who is an excellent player. Shirley Cruz is also interesting in the midfield, I have also seen Corine Franco play and back at Montpellier I had wanted to bring in Laura Georges. I don't know the full group but there is a lot of potential, I can't wait to discover them."

Laure Boulleau and Ophélie Meilleroux are in discussion with the club in view of joining the squad, could you describe them?
"Laure Boulleau was supposed to sign for Montpellier but we were unable to find her a physiotherapy school. She is a player that I hjad been trying to sign for a long time. She could compensate the departure of Sonia Bompastor last season, as she has the same mentality and qualities. Ophélie Meilleroux could also bring something to the group, especially as she is used to playing with Laura Georges for France. There are other players we are interested in, we are going to do all that we can to have a competitive and large squad, in view of all competitions. I think that a season can be won by your recruitment and preparation. We may head off to Tignes at the end of July."