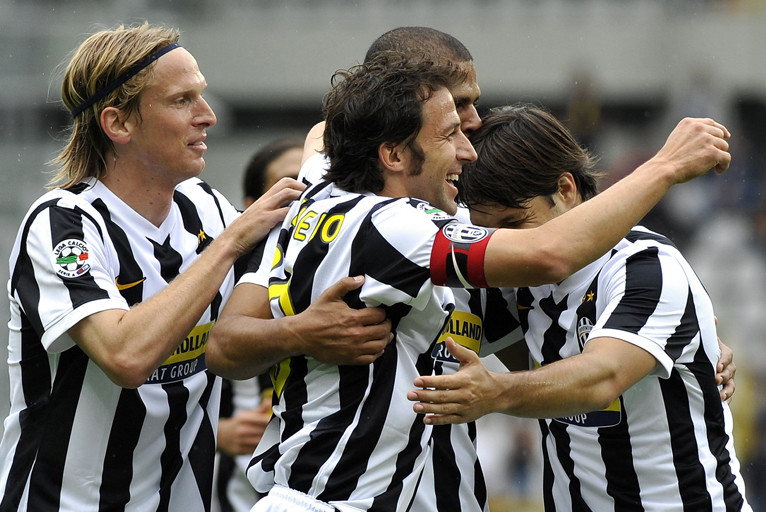 Claude Puel's side will play six pre-season friendly matches before the start of the 2010-2011 season, for the first time ever, OL will only face foreign teams.
The schedule of Olympique Lyonnais pre-season preparation friendly matches is now known. One last match was confirmed on Thursday.
After two initial matches against Servette Geneva and Sporting Lisbon, Olympique Lyonnais will continue their tour of Europe against a top notch opponent in a match scheduled for Saturday the 24th of July at 20h00 in Italy against Juventus. The Juventus of Fabio Grosso, finished in 7th place in the Serie A last season (27 points behind the champions Inter Milan) and will play the Europa League next season.
Cris and his team-mates will finish off their preparation with a tour of England with a friendly match at Nottingham Forrest followed by two encounters in London against Glasgow Celtic and then AC Milan AC in the Emirates Cup.
The full schedule
Wednesday 7 July: OL- Servette Geneva at Tignes (17h)
Sunday 18 July: Sporting-OL in Lisbon (21h30, French time)
Saturday 24 July: Juventus -OL in Salerne (20h)
Wednesday 28 July: Nottingham Forest-OL in Nottingham (20h30, French time)
Saturday 31 July (Emirates Cup) : OL-Celtic in London (15h, French time)
Sunday 1 August (Emirates Cup) : OL- AC Milan in London (15h, French time)
The Pro 2 matches
Sunday 18 July against Arles Avignon at Villefranche-sur-Saône (17h)
Wednesday 21 July against MDA-FOOT at Chasselay
Saturday 24 July against Evian at Arbresle (19h)
Tuesday 28 July against Feurs CFA in Feurs (Loire) (18h30)
Saturday 31 July against Gap (National) destination to be confirmed