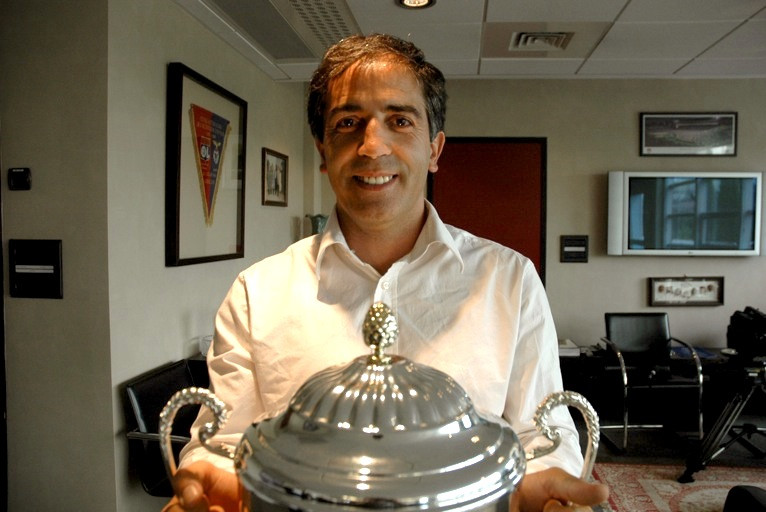 Just a few days after having won a fourth consecutive title of French champions, Farid Benstiti leaves his position as manager of OL Women, after his contract expired.
After nine seasons, four titles of French champions, a Challenge de France trophy, Farid Benstiti's contract was not renewed for the post of manager of the OL Women's team. He humbly leaves his post and maintains the possibility of staying at the club. The man who marked the history of French women's football by reaching the first ever final of the Champions League gives us an exclusive interview.
Farid, your contract was expiring and wil not be renewed. What is your first reaction?
"I won't be coach of the OL women's team next season, but I have been given the chance to stay at the club at a different post. It is the reward of a job well done, you have to accept it. I honestly think I was at the end of a cycle, the club is at a turning point concerning the women's team which still has a lot of trophies to win. I wish the best of luck to my successor, who is not known just yet."
What were the major points of your career at Lyon?
"The different steps allowed me to fulfill my potential and achieve the different objectives that I had set myself. With the President Paul Piemontese and FCL, we have come a long way, we managed to get results with teams that were weaker than today's outfit. Then OL and the President Jean-Michel Aulas came along and gave us bigger means, without which we would not have arrived where we are. I was lucky enough to be able to work with great players and fantastic infrastructures, I'm proud to have been polished off this investment by winning titles. Rivaling one of the best teams in the world in the final of the Champions League left its mark on me, we showed the real value of the club and I will never forget that."
Were there any players you particularly enjoyed working with?
"I worked for a long time with Sandrine Dusang and Sandrine Brétigny, but also Coralie Ducher, Aurélie Kaci who were just youngsters and grew up with the club. Wendie Renard is also one of these players who has progressed a great deal. Then there are Shirley Cruz and Simone the first foreigners to perform consistently with the team. Today, Shirley is one of the best players in Europe, it is a great personal satisfaction because a lot of work was put in order to help her evolve."