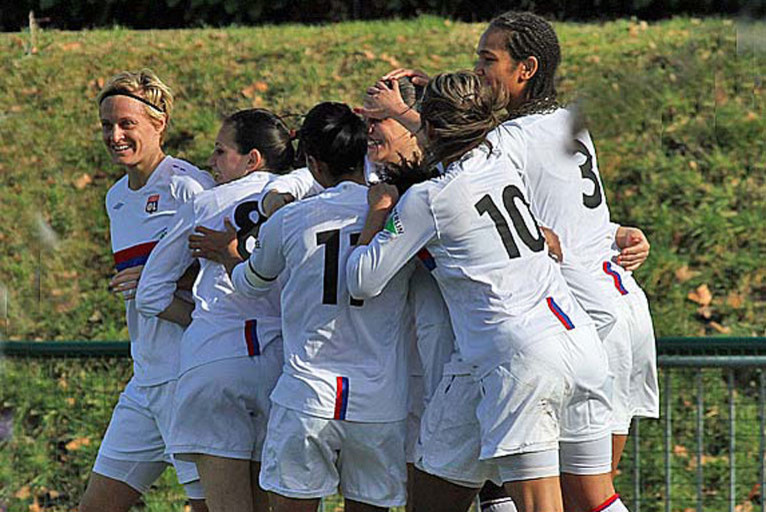 Thanks to the 0-0 draw obtained in Paris, Lyon move top of the D1 with only two matches to go.
OL's female players are a step closer to a fourth consecutive French title. Just two matches before the end of the season, OL managed to pick up the two points of a drawn match away to Paris for their game in hand, and are now one point ahead of the former leaders Jusivy.

The draw was mathematically satisfying, but frustrating in view of the fact the OL dominated proceedings in the second half. After a sterile first forty-five minutes, the Lyon manager Farid Benstiti decided to bring on Katia up front to help out Elodie Thomis. The Brazilian created a number of clear cut chances (65', 67'), firing just wide and then seeing Bérangère Sapowicz save. Sandrine Brétigny was no luckier, coming on for the final fifteen minutes, with her lob going just over the Parisian goal (82').

OL now have destiny in their own hands with the home game against Saint-Brieuc then a final trip to Montigny, two games they should be able to deal with, against poorly positioned teams.


OL Women line-up:
Bouhaddi - Franco, Dusang, Renard, Rybeck - Henry, Kaci (Katia 54'), Cruz, Nécib, Dickenmann - Thomis (Brétigny 80').