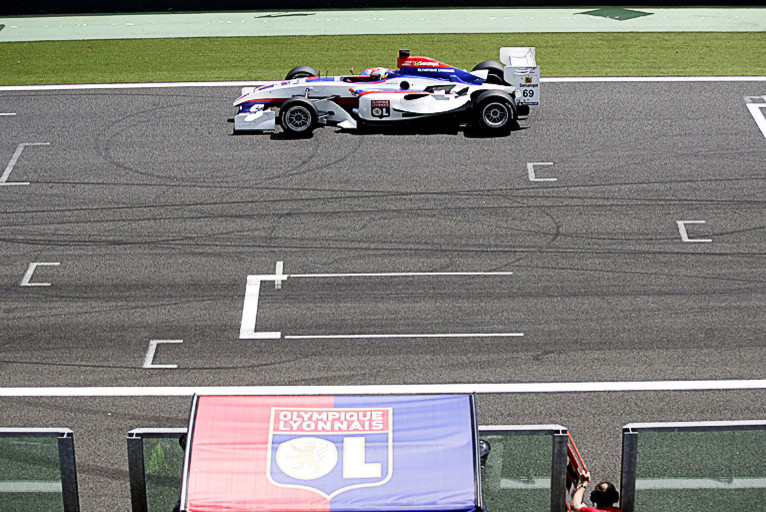 The Olympique Lyonnais car will start on the 4th line, the first will be occupied by the Superleague Formula leader Craig Dolby (Tottenham) who was once again in consistent form.
Sébastien Bourdais is in form aboard the Olympique Lyonnais car. He managed the best time during the first session of free practice then the 4th during the second. This afternoon in qualifications, he lost to the leader of the competition Craig Dolby (Tottenham) in the quarter-final. This same Craig Dolby continued his good run in the qualifiers as he went on to win the semi-final and the final against AC Milan. The leaders seem to be in good form for this 3rd Grand Prix of the season. Craig Dolby (Tottenham) will be in pole position with the Dutch pilot Yelmer Buurman for AC Milan alongside him. The second line will be made up of FC Basel and Olympiakos.
The practice runs and qualifiers took place in sunny conditions with temperatures at 23°, on the track these temperatures peaked at 38°.
The first round will take place tomorrow at 11h00 and will be live on OLTV.