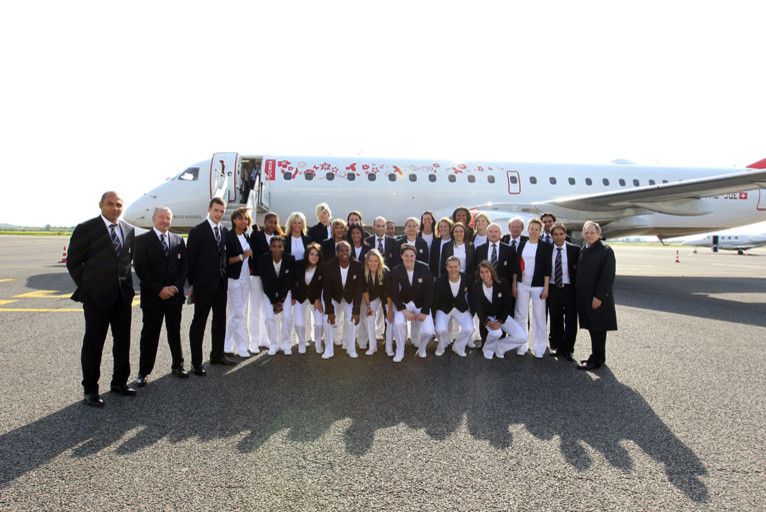 The OL players arrived in Getafe today at midday, in very elegant outfits.
If this first Champions League final is a huge event for OL and French female football, the subject on everyone's lips this morning was the side's new outfits. The players arrived at the Lyon Bron airport dressed in White trousers and tee-shirts, with navy blue jackets embossed with the logo of the club. Everything, tailor made to measure, which only accentuated the femininity of the players. Louisa Nécib, questioned yesterday at the press conference, turned the tables by asking us: "So, what do you think of these new outfits?", with the help of the video mode on her cell phone. We swiftly reassured her about her elegance and that of her team-mates.

Arriving at the Barajas airport of Madrid at around 11h30 after a flight of one and a half hours, the Brazilian Katia picked up the baton with the camera of our colleague Eddy Lemaistre. Immortalising, with humour, the grace of her partners. Only poor Coralie Ducher, who spilt tea on her trousers, was discreet. Under a heavy sun, the atmosphere in the OL squad is excellent but "the pressure will build up little by little", according to the captain Laura Georges. At the end of the afternoon, Farid Benstiti's players will discover the Coliseum Alfonso Perez de Getafe during a training session. The ground which counts 17 000 places should be packed out tomorrow night.