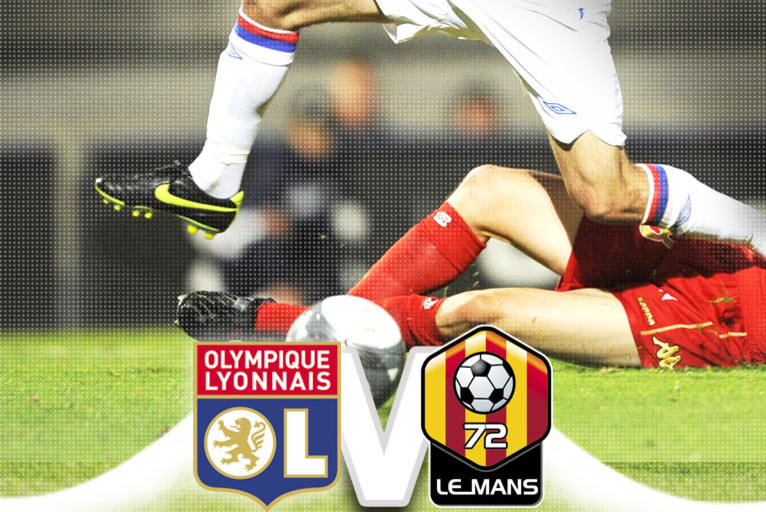 The podium is well within the sights of the seven times French champions as long as they put in a final effort against Le Mans. Their final position will be dependant on Lille's result away to Lorient...An exciting finale that we hope will not be too stressful...
Nobody can imagine that OL will not defeat Le Mans on Saturday night. A draw or a defeat could have catastrophic consequences if Auxerre are victorious away to Sochaux. OL will have to be vigilant, wary and total implication will be demanded. But, with their destiny in their own hands with only 90 minutes to go before the end of the season, it would seem impossible that the seven times French champions be pegged back by a side already relegated to the L2, even if Le Mans would surely love to leave the L1 in style. A gala match, the chance to put on a show both collectively, individually and to be dangerous, except for Corchia, Lamah, Narry and Thomert who are all out.
OL have not come so far to miss out on the next Champions League at this stage of the season. This time, everything really depends only on them. A 20th victory of the season and it would be in the bag. The legs and heads will be at Gerland with the ears turned towards Lorient to know if they could even make it into second place which would allow them to avoid the famous play-off in August. A final high stake and emotional match, Sidney Govou having announced his departure from the club, Sid "the last of the Mohicans" of the three players having won seven titles along with "Greg and Juni". There will also be thoughts for François Clerc and those who will leave during the summer.
What starting line-up will Claude Puel put out? Will he go with continuity after the match against Monaco, with Toulalan in the centre of defence? Will he give a final starting place to "Sid"? A certain amount of fresh legs would be a good bet for this oh so important 56th official match of the season. It will give us the final note of this season that will be forever marked by the semi-final of the Champions League.