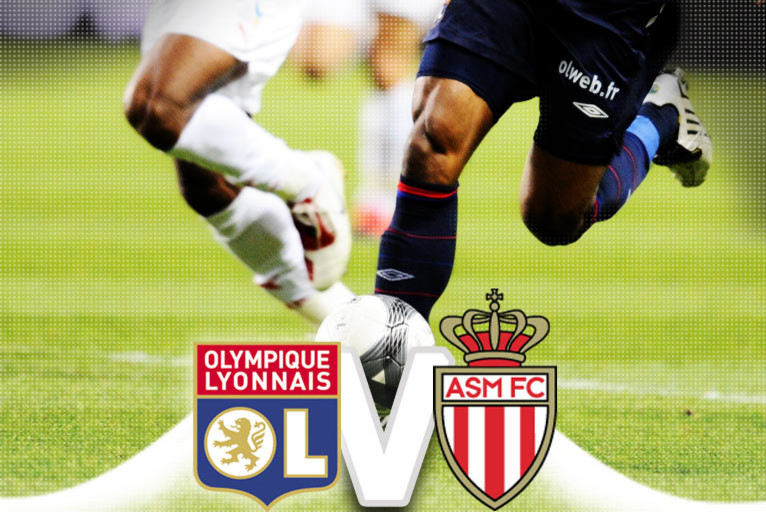 After the draw away to Valenciennes and before the final match of the season against Le Mans, OL will get their schedule back up to date with the objective of maintaining their destiny in their own hands as far as a place on the podium is concerned…
Advance without looking back before the time comes to look at the season's record in a few days time. No question in these conditions to dwell on the disappointment of the last match against Valenciennes which brought an important and almost unexpected point, after having  built up the optimism of taking three precious points to be added to the standing total. The immediate consequences? Second place would appear to be out of reach, but third or fourth depend entirely on OL… as long as they take a maximum of points against Monaco and Le Mans. It will be good to know that they will be independent just 90 minutes before the conclusion of the league campaign!
This will only come from a success against a Monaco side who will have the ambition of overtaking Lorient for seventh place, all the while protecting themselves from Rennes and Valenciennes before their trip to Toulouse for the account of Week 38. The team from the Principality will be counting on their keeper Ruffier as well as Néné or Maazou… for this third match of the season against the Olympians. In fact Monaco have not lost in their last three encounters with the seven times French champions. Guy Lacombe's side lost their recent final of the Coupe de France against PSG. On Wednesday, they will be deprived of Park, Muratori, Alonso and Costa.
In what frame of mind will OL go into this match? Let's hope like a boss hungry for a victory. With their work clothes on or in three piece suits…it doesn't matter. The final result is more important than anything else, in the hope that we do not tremble as has often been the case this season! What decisions will Claude Puel make? He will almost certainly call back his captain Cris in the centre of defence. He may decide to organize the midfield differently. Finally, who will start on the flanks?
90 minutes in order to go into the final match against Le Mans in complete serenity with a place on this podium that OL have not left since the 98-99 season.